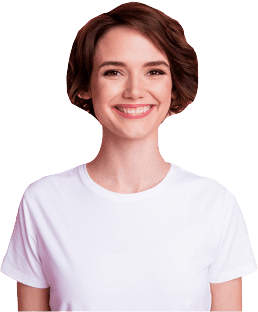 Food Safety Level 2: Catering
An interactive and engaging online course on food safety level 2 for employees who work in catering.
How it works
Employers have a legal requirement as food business operators to ensure food handlers receive appropriate supervision and training in food hygiene in line with their work activity.
This Level 2 Food Safety online training course demonstrates the impact of food poisoning and poor food hygiene. It provides learners with the knowledge and understanding to identify and control food safety hazards in their own workplace. It emphasises the responsibility of everyone in a catering environment to learn, understand and follow best practice to avoid food poisoning. It also draws upon Food Standards Agency statistics to reinforce and contextualise best practice in relation to food and hygiene.
Learners also get a "Takeaway" – in this case a useful eBook to keep the learning fresh back in the workplace! On successful completion of the end of course test, learners will receive their Level 2 food hygiene certificate.
Wherever food is cooked and served, you need to be confident that your employees are following the highest standards of food preparation, handling, storage and cleanliness.
This course is not a formal RQF (Ofqual Regulated Qualifications Framework) food safety and hygiene qualification. The levels indicate the type of course, so organisations can choose which level to assign to their learners.
* This eLearning only provides awareness education. Face to face training would be needed in addition in order to complete the all round skills and knowledge to be able to carry this forward practically in your organisation.
The benefits of choosing off-the-shelf eLearning
Fun, accessible, and interactive online training
Customise courses to fit your brand
Up to 100 languages available
Free eBook to boost knowledge retention and support real-time implementation
Learn on-the-go with mobile-friendly courses
Add your own content; policies, procedures, PDF, videos, and more
CPD, IATP, and ECSC assured
RoSPA assured
This course covers
The law, due diligence and the HACCP process in an accessible way
High risk foods, food contamination and the temperature danger zone
Food hazards and safety practices from delivery to consumption
Best practice in storing, preparing and cooking food
How to clean, disinfect, and sterilize
The impact of allergies and some common allergens
Food handler hygiene
Pest control in a food preparation environment
Food business operators and food handlers,
38 minutes with a 5 minute post course test,
RoSPA
eBook Available
You may also be interested in
New and Expectant Mothers
An interactive and engaging online course on new and expectant mothers for employees.
COSHH
An interactive and engaging online course on COSHH for employees.
Infection Control
An interactive and engaging online course on infection control for employees.