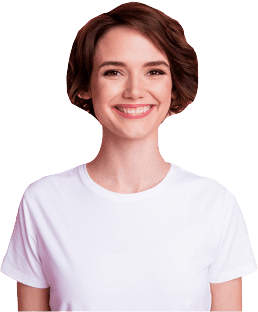 Satisfying Challenging Customers
An interactive and engaging online course on satisfying challenging customers for employees.
How it works
Every customer service team member know that every customer is different! Some customers are challenging because they may always seem to be unsatisfied despite your best efforts.
Explore how to approach a range of different situations involving challenging customers with a friendly, calm and professional manner, whether they are uncommunicative, in the wrong, indecisive, impolite or unfamiliar with your product or service.
In this online training course you will be faced with certain situations and you need to decide what may be the best course of action to make sure every customer you serve leaves a satisfied.
The benefits of choosing off-the-shelf eLearning
Fun, accessible, and interactive online training
Customise courses to fit your brand
Up to 100 languages available
Free eBook to boost knowledge retention and support real-time implementation
Learn on-the-go with mobile-friendly courses
Add your own content; policies, procedures, PDF, videos, and more
CPD, RoSPA, IATP, and ECSC assured
This course covers
perseverence in difficult circumstances
developing your listening, questioning and other communication skills to help and build relationships with all customers irrespective of their situation
Anyone in a customer facing role
31 minutes with a 5 minute post course test
eBook Available
You may also be interested in
Customer Service Knowledge and Attitude
An interactive and engaging online course on customer service knowledge and attitudes for employees.
Customer Service Essentials
An interactive and engaging online course on customer service essentials for employees.
Angry Customers
Maintaining a professional, calm approach when faced with angry customers can be challenging. Learners will find out how to defuse anger as you go through the process of resolving the issue, and how to achieve an adult-to-adult, problem-solving approach in the face of emotion.