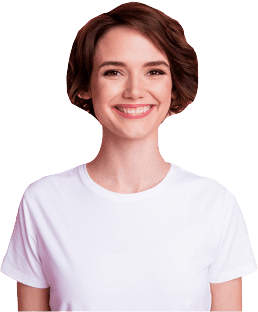 What is The Academy?
The Academy is our forever free learning platform. Filled with training materials, live events, and value add strategic content to maximise your success. We're here to make you look good.
Step-by-step eLearning
Using Learn LMS to give you the knowledge to upskill and become a subject matter expert.
Live events
From 'super user' sessions on advanced functionality to new feature workshops and best practice guidance.
Health checks
Advice on how to keep your Kallidus solutions neat and tidy.
Videos and step-by-step guides
From upskilling existing admins to training new starters.
Your
one-stop-shop
Make the most of your Kallidus systems and enhance your HR and L&D strategy
Reporting top tips
Understanding best practice
Webinars, live events and Q&As
Resources and templates
Demos gallore
The Academy has saved my team considerable time
The Academy has saved my team considerable time as we would usually deliver training sessions ourselves. With this method, the new administrator can refer back to The Academy courses with any queries and we can be here to support. I am encouraging my team to complete CPD regularly too, so it has made a difference to us.
Jo Cottingham, Learning and Organisation Development LMS Specialist, The Guide Dogs
Strategic partners
The Academy is just one way Kallidus supports your people success. Your strategic partners from first call to long after go-live, our team of experts empower you every step of the way.
Get started
Your systems will be delivered and implemented by our outstanding team (they have an NPS score of 90, so you know they're great!) From a detailed project plan to in-depth industry knowledge, our services team start with your success in mind.
Your team get unlimited access to the Academy right away, so you can learn the basics and start your implementation on the front foot.
Become a pro
Deepen your product and industry knowledge. The Academy is full of everything you need to upskill new admins and keep your own product knowledge at the top of your game. It's also full of top tips and industry insights to support your own success.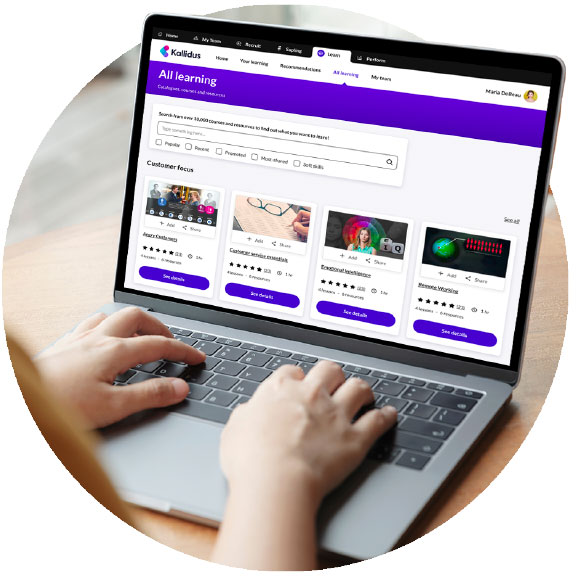 Customer support to help you along the way
After launch, you have a dedicated customer support contact, so you'll speak to somebody who knows your goals and challenges every time. And when you get a new team member? The Academy is there to get them up to speed. Game-changing.
Meet your goals
You also have a dedicated Customer Experience Manager by your side throughout your time with Kallidus, ensuring you get the resources and support you need to meet your strategic goals and deliver people success to your organisation.
Work smarter, not harder
And if that's not enough? Our team of Customer Success Managers (experts in their fields!) will consult to help you deliver against your goals and work smarter, not harder. You'll probably see our CSMs at live events in The Academy!