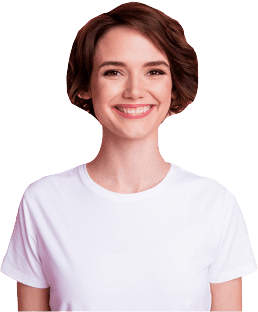 Drive employee
engagement
High-performance starts before day one!
Provide a first-class recruitment and onboarding experience to give new hires the best first impression. Create a learning, development and feedback culture to increase engagement throughout the entire employee lifecycle.
Trusted by workplaces across the globe
Learn LMS and Performance Management
Connect learning with performance
Nurture a learning and performance culture by connecting your LMS with your Performance Management System, and take performance to another level.
have you got a question?
Get in touch with our team via our live chat – we're happy to help with any queries you have!
A talent for developing talent
Keep great talent on your team by giving them the opportunity to learn and grow as your business flourishes.
Make work, work better for them
A happy team is a productive team. And with all of our tools at your disposal, you can always get the best from yours.
Fall back in love with your job
When you're passionate about what you do, it shows. Get your entire team fired up with tools and learning that make every working day a positive experience.
Empower your people
Give your people the power to become everything they want to be. They'll thank you for it.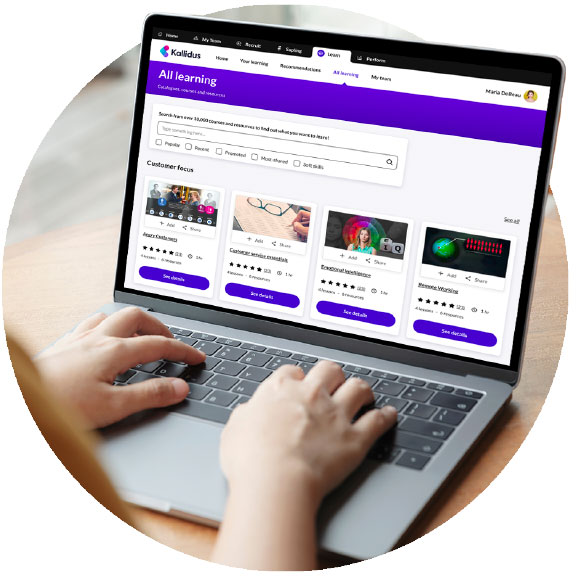 Award-winning
We have a cabinet full of awards. Try our LMS and it's easy to see why.
Huge impact on employee engagement
"We are heading to a much better destination where conversations about objectives take place and are tracked by managers on a monthly basis. Managers can find the information they need far more quickly using Perform and have much more ownership over the performance management process."
Steve Noxon, HR Systems & Data Manager.
why not see what other Kallidus solutions could work for you?
The best, most intuitive HR software solutions are just a few clicks away.
Performance management
Connect learning with performance to develop high-performing teams.
Learning and development
Nurture a culture of self-led learning and focus on continuous development.
Employee lifecycle management
Easy management and full visibility of the employee lifecycle.