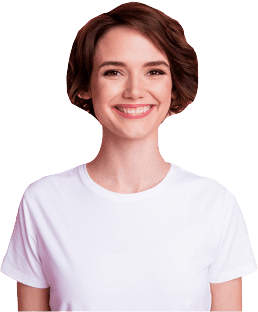 Give your workforce the eLearning they want
Empower and upskill your people!
eLearning to suit your organisation – whether that's customisable off-the-shelf courses or bespoke digital learning, there's a solution perfect for you.
Frequently asked questions
What is eLearning?
eLearning, a phrase first used in 1999 can be defined as "learning conducted via electronic media, typically on the internet." Often used collectively with phrases like "online learning" and "virtual learning", eLearning usually involves the use of digital resources, utilising interactive content and online platforms to help facilitate learning outside of a traditional setting.
It's the use of a digital platform that makes it simple for users to learn anywhere, being able to access learning materials and courses on their own devices at any time. Our learner survey  shows that half of learners find it easier to fit eLearning into their working day.
Why eLearning is important
While the term eLearning has been used for over 20 years, we've seen huge shifts in the eLearning industry, with the market growing by over 900% since 2000. Since the pandemic, over 30% of the UK workforce are working remotely, with 24% taking part in a hybrid model, making it harder to deploy conventional learning methods. eLearning has never been more important to ensure the constant professional development of workers.
eLearning can also help businesses save money. Long gone are the days of having to figure out the cost of bringing team members to a venue in order to host training sessions. With eLearning, all of your courses can be readily available on a digital device to be accessed when required.
eLearning can allow users to participate in courses and engage with activities at their own pace with the benefit of doing so remotely. For an organisation, eLearning can also act as an effective way to roll out compulsory training courses that may be important to an employee's role.
How effective is eLearning?
eLearning can be highly effective when designed and implemented well. Employees are more likely to engage with training courses online than in a traditional setting as it requires around 50% less learning time.
eLearning can also help boost self-led learning with 60% of learners driving their own development. Professional development is vital to building a motivated workforce, with 94% of employees stating that they would stay longer at a company that was actively investing in their development.
Trusted by workplaces across the globe
Ready-to-use courses
Customisable eLearning
Ensure your teams stay up to speed with the latest legislation, regulations and essential business skills. Empower them to take responsibility for their learning and career progression.
Bespoke digital learning
Unique eLearning experiences
Link learning design and business goals to transform how your learners think, feel and behave. Work with our award-winning team to create learning that solves all of your challenges.
have you got a question?
Get in touch with our team via our live chat – we're happy to help with any queries you have!
A talent for developing talent
Keep great talent on your team by giving them the opportunity to learn and grow as your business flourishes.
Make work, work better for them
A happy team is a productive team. And with all of our tools at your disposal, you can always get the best from yours.
Fall back in love with your job
When you're passionate about what you do, it shows. Get your entire team fired up with tools and learning that make every working day a positive experience.
Empower your people
Give your people the power to become everything they want to be. They'll thank you for it.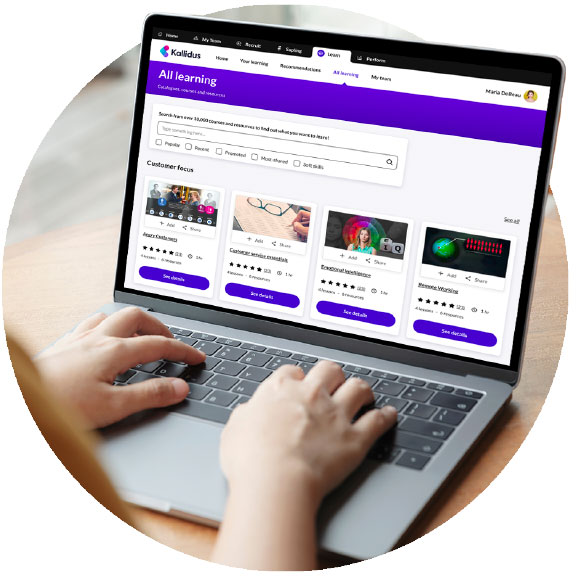 Award-winning
We have a cabinet full of awards. Try our eLearning and it's easy to see why.
McDonald's made lasting change
"The innovative eLearning design has exceeded both learner and key stakeholder expectations on every level. I'm delighted that we have the best levels of engagement we have seen in e-learning and tangible improvements to customer service, food quality, speed of service, cleanliness and staff retention thanks to the quality of the course and the role it plays in driving lasting behavioural change and transforming the customer experience."
why not see what other Kallidus solutions could work for you?
The best, most intuitive HR software solutions are just a few clicks away.
Learning and development
Nurture a culture of self-led learning and focus on continuous development.
Performance management
Connect learning with performance to develop high-performing teams.
Employee engagement
Improve employee engagement and experience to retain top talent.