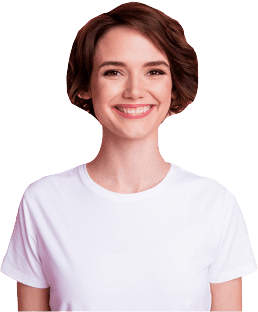 Bespoke learning for your business
Create exciting, interactive, and engaging learning that solves your business challenges.
Work with learning designers who've delivered award-winning eLearning for some of the world's leading organisations.
Catapult your learning potential
Our team of experts work in true partnership with you to understand your workforce learning needs, identify the best-fit solution, and deliver powerful, engaging content to make change happen.
Creating engaging content
Whether driving behavioural change or dealing with conflict in the workplace, bespoke digital learning harnesses the power of storytelling, rich media and stunning visual design.
Trusted by workplaces across the globe
Bespoke digital learning that works for everyone
Collaborative learning design
We'll work together to understand your challenges and create solutions that will revolutionise your learning culture.
Gamification
Whether it's individual or multi-player, gaming makes learning more engaging and fun.
2D and 3D animation
Your people will want to interact with your digital courses when it looks good.
Virtual reality
Immerse people in real-life and more complex scenarios with VR training.
Diversity and inclusion
Create a mix of interactive media to deliver relevant and accessible learning.
Ensure compliance
Compliance doesn't have to be boring, and it's not always simple. Create training that works for your company.
Drive behavioural change
Emotionally intelligent and authentic learning experiences encourage people to change.
Award-winning team
Over 40 awards – our team are experts at creating engaging digital learning to solve a wide range of business issues.
Solving your challenges
From compliance to induction, process systems to health and safety, and organisation-wide digital transformation, we've developed over 2,000 hours of bespoke digital learning for some of the largest global organisations.
Kallidus combines knowledge and experience, a consultative approach, creativity, and imagination to deliver award-winning customised digital learning.
A game-changing programme for LEGOLAND
"Customer service scores were actually higher than ever. I attribute that to Guest Obsession training."
Nick Miller, Director of Operations and Guest Excellence, LEGOLAND Florida
why not take a look at our other solutions?
Need the perfect LMS to manage and track learning throughout your organisation, or some customisable off-the-shelf learning? Look no further.
Learning and development
Nurture a culture of self-led learning and focus on continuous development.
Learn LMS
A modern learning management system designed to make learning simple, fast and effective.
Ready to use courses
Empower and upskill people with customisable eLearning, and keep your company compliant.