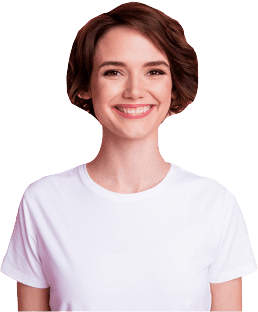 Engagement through smart learning design
Not all learners are motivated by the same things. Some are auditory learners. Others are visual or tactile. Our content design ensures all learners can connect with what they need to know.
Why Off-the-shelf Courses?
Creating interactive, engaging and relevant training courses is hard. It's even harder to keep them up-to-date and accessible for everybody. Let us do the hard work for you, with off-the-shelf courses.
Make eLearning more engaging
Give your people access to modern and interactive courses to keep them compliant, ensure they can do their job effectively, and develop their careers.
Off-the-shelf customisable courses
Interactive and engaging
Brand courses in your company style
Add your own content
Empower employees to take control of their own learning
Take a look at our accreditations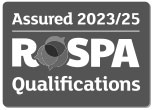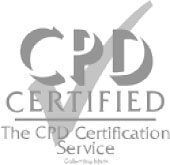 Features designed to increase engagement
Give your employees everything they need to take control of their own learning with a range of features designed to provide them with the best experience.
Courses to suit everyone
Accessibly designed to engage learners with real-life scenarios, interactivity, humor and storytelling.
Audio and closed captions
Choose their own theme and language
Control the speed of the courses
Slow down or replay sections
Tests to develop self-awareness and build knowledge
Learners can track their own progress
Off-the-shelf courses
Ensure your teams stay up to speed with the latest legislation, regulations, and essential business skills, and know how to look after their wellbeing.
Business Skills
Compliance
Customer Service
Equity/Diversity/Inclusion
Health & Safety
Influencing Others
Leadership & Management
IT & Project Management
Soft Skills
Wellbeing
Multi-lingual
Learners can take courses in their preferred language, making content more digestible and easier to understand.
100 languages to choose from
Integrated language translation
Course text transcript available with a single click
Fully localised translations also available
Customizable
Create courses that fit your brand, include your company policies and create new content with our Course Editor.
Add your company logo and colors
Personalize with your own graphics and text
Embed your own documents
Add links to videos and online content
In-house customization service to create new content tailored to your needs

See the benefits of the features
eBooks
Interactive eBooks boost knowledge retention and provide long-term support.
Mobile friendly
Learners can take courses on mobile devices as well as on desktop.
Accreditation
Industry standard bodies such as CPD, RoSPA, IATP and ESSC provide accreditation.
Tests
Post-course tests ensure learners have understood the course content, and they receive a printable certificate once passed.
Remote updates
Automatic updates are made remotely to keep content up-to-date with latest legislation and examples.
LMS or cloud based
You can use your existing LMS, Kallidus' LMS, Learn, or cloud based.
Our other solutions are worth a look too
Team your eLearning up with our award-winning LMS, Learn. And remember, development doesn't stop with learning – people need reviews and goals to aim for.
Learning and development
Nurture a culture of self-led learning and focus on continuous development.
Performance management
Connect learning with performance to develop high-performing teams.
Compliance
Ensure your company and your employees stay compliant.