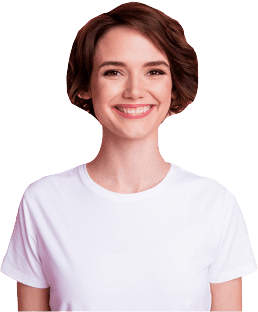 Put your people first with a HR system
Automate HR processes with customisable software that works for you. Connect people, tools, and data from onboarding to offboarding, and everything in between.
Focus on your people
with Sapling HRIS
Sapling is the perfect companion for your growing team. Say goodbye to spreadsheets, manual tasks and clunky processes.
The HR system that works with you
Automate HR, improve compliance, and focus on your people, with a customisable HRIS that's designed for scaling businesses.
Automate your existing workflows
Import your recruitment data
Eliminate manual checks and data duplication
Standardise communications
Trusted by workplaces across the globe
Download your free brochure
Choose a time-saving HR system
Find a HRIS that makes every single HR interaction seamless, and fast, for everyone – download the brochure today.


Forget the features – focus on the benefits
Sapling HRIS is the perfect companion for your growing team.
Say goodbye to spreadsheets, manual tasks and clunky processes.
Run repeatable processes
Sapling helps build and auto-assign repeatable processes to empower your teams in every location.
Wherever your teams work from, give them the tools they need to thrive.
Make onboarding unforgettable
Give employees an incredible experience before their first day, with access to their personal profile and team info.
With required documents and tasks available to complete ahead of joining, you know every team member is set up for success from day one.
Full visibility of the employee lifecycle
Create countless customised dashboards to provide insights tailored to your needs.
Eliminate spreadsheets for tracking employee data
Track manager/new starter check-ins
Create reports for time off, documents, tasks and more
Manage audit trails for all changes
Lead HR, not just manage it
With automation, eliminate the need for manual processes, masses of paperwork, and time wasted on boring admin.
Transform your processes to gain back valuable time for your HR team, and increase efficiency and productivity.
Integrations your team love
Sapling integrates seamlessly with your international HR, IT and Finance systems. No more compromising; leverage the best-of-breed tools your team needs to succeed.
Workday
Slack
LinkedIn
Gsuite
And so much more
Integrations
Sapling integrates with 40+ different platforms
A set of intelligent apps including Gmail, Docs, Drive, and Calendar to connect the people in your company, no matter where in the world they are
Accounting software and tools for small businesses, accountants, and bookkeepers. Pay bills, claim expenses, bank connections.
TriNet is a professional employer organisation that provides small and medium size businesses with full-service HR solutions tailored by industry.
Compaas Rewards gives managers the power of context. Easily visualize how raises and will have the greatest impact.
Frequently asked questions
Versapay rapidly scaled their workforce with Sapling
Versapay chose Sapling HRIS platform, because it was a perfect fit for their team's current and future needs.
Sapling HRIS reviews
Catherine N
Senior Manager, People Operations
Finally found a tool to manage my global workforce
Clean interface, easy to navigate, multifunctional for my team's profiles, time off, workflows and document management for my entire employee life cycle.
Andie C
Mid-Market (51-1000 emp.)
Great onboarding and continuously improving
Sapling is very easy to use and configure. It makes repeatable events easy, consistent, and alleviates having to track sequential and spaced-out tasks
Adrienne B
Mid-Market (51-1000 emp.)
Flexible tool that helps drive efficient HR info management
I appreciate the flexibility of the system to set up the fields and workflows I need to run HR processes and also keep track of and report on HR data. While the differentiation from competitors isn't extreme, I do think saplings flexibility with adding fields and setting up workflows is a huge benefit.
Agata Z
Vice President, People & Culture
I think its the BEST HR system that exists of the new age
I was able to implement this pretty much on my own over the course of a few days. We didn't have any other system to transition from. In general, the training with the team was bang on and informative. BEST THING… embedded videos ya'll. I like the simple UI. Integrates easy with Google. What I think most HR systems miss, is that they are build with the HR person as the user, but here is.
Onboarding and employee data management that's easy to use!
My favourite thing about Sapling is its integration into our systems to keep HR informed. I know our data is correct because we can quickly onboard and onboard people with Sapling.
Why not take a look at our other solutions?
Employee engagement starts before day one, provide excellent recruitment and onboarding experiences to give a great first impression. Create a learning, development and feedback culture to increase engagement throughout the entire employee lifecycle.
Onboarding and offboarding
Create incredible onboarding experiences for new hires and smooth offboarding for leavers.
Performance management
Connect learning with performance to develop high-performing teams.
Employee engagement
Improve employee engagement and experience to retain top talent.