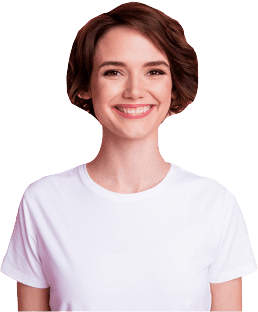 Automate
onboarding processes
Give new starters an incredible onboarding experience. Automate your tasks and workflows to reduce manual admin.
Give new hires a warm welcome
Introduce new hires to your company, culture and team before they even start! Eliminate manual admin, data duplication and things being missed with employee onboarding software.
Create the perfect onboarding experience
Sapling's preboarding portal engages your new hires from before day one.
Introduce new hires to your company, culture and team before their start date.
Grant access to update their profile
Provide access to the company org chart so new hires can learn more about their new team
Choose a time-saving onboarding system
Find an onboarding system to start impressing your new people before day one, download the brochure today.


Trusted by workplaces across the globe

Forget the features – and focus on the benefits
Getting people onboarded faster reduces their time to productivity and improves performance.
Run repeatable processes
Designed with onboarding in mind, its ability to automate and streamline core HR tasks means the onboarding process only takes minutes, freeing your people team up to look after your people!
Collect better data
When integrated with our ATS, all candidate information flows straight into Sapling without the manual hours, removing any risk of human error!
You can even data sync with your payroll and integrate with communication applications such as Slack.
Full visibility of the employee lifecycle
Create countless customised dashboards to provide insights tailored to your needs.
Get high-level visibility of your onboarding pipeline
Stay on top of cross-functional tasks
Deep dive into individual progress with the click of a button
Track manager/new starter check-ins
Manage audit trails for all changes
Integrations
Sapling integrates with 40+ different platforms. Learn all about them here
A set of intelligent apps including Gmail, Docs, Drive, and Calendar to connect the people in your company, no matter where in the world they are.
Sapling's integration delivers a better experience for customers by combining the power of two innovative solutions.
TriNet is a professional employer organisation that provides small and medium-size businesses (SMBs) with full-service HR solutions tailored by industry.
Sapling's integration with Compaas delivers instant insights into total employee compensation.
Versapay rapidly scaled their workforce with Sapling
Versapay chose Kallidus' employee onboarding software, Sapling, because it was a perfect fit for their team's current and future needs.
why not take a look at our other solutions?
A fantastic onboarding experience starts with great recruitment and continues with an authentic learning and development culture.
Attract top talent
Modernise your recruitment process and speed up hiring.
Learning and development
Nurture a culture of self-led learning and focus on continuous development.
Performance management
Connect learning with performance to develop high-performing teams.