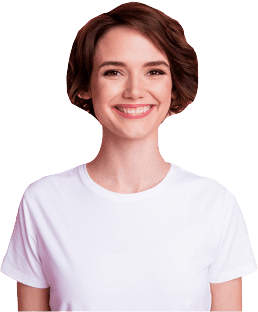 Automate
onboarding processes
Give new starters an incredible onboarding experience. Automate your tasks and workflows to reduce manual admin.
Give new hires a warm welcome
Introduce new hires to your company, culture and team before they even start! Eliminate manual admin, data duplication and things being missed with employee onboarding software.
Create the perfect onboarding experience
Sapling's preboarding portal engages your new hires from before day one.
Introduce new hires to your company, culture and team before their start date.
Grant access to update their profile
Provide access to the company org chart so new hires can learn more about their new team
Trusted by workplaces across the globe
Download your free brochure
Choose a time-saving onboarding system.
Find an onboarding system to start impressing your new people before day one, download the brochure today.


Forget the features – and focus on the benefits
Getting people onboarded faster reduces their time to productivity and improves performance.
Run repeatable processes
Designed with onboarding in mind, its ability to automate and streamline core HR tasks means the onboarding process only takes minutes, freeing your people team up to look after your people!
Collect better data
When integrated with our ATS, all candidate information flows straight into Sapling without the manual hours, removing any risk of human error!
You can even data sync with your payroll and integrate with communication applications such as Slack.
Full visibility of the employee lifecycle
Create countless customised dashboards to provide insights tailored to your needs.
Get high-level visibility of your onboarding pipeline
Stay on top of cross-functional tasks
Deep dive into individual progress with the click of a button
Track manager/new starter check-ins
Manage audit trails for all changes
Improve onboarding experience
Get your new hires off to a great start with an onboarding programme that makes them feel welcomed, prepared, and excited to get stuck in.
With access to Sapling before their very first day, your new hires can get to know the culture, who their team is, and even integrate with Learn LMS for pre-start learning.
A great onboarding experience = long-term, happy people.
Integrations your team loves
Sapling integrates seamlessly with your international HR, IT and Finance systems. No more compromising; leverage the best-of-breed tools your team needs to succeed.
Workday
Slack
LinkedIn
Gsuite
And so much more
Integrations
Sapling integrates with 40+ different platforms. Learn all about them here
A set of intelligent apps including Gmail, Docs, Drive, and Calendar to connect the people in your company, no matter where in the world they are.
Sapling's integration delivers a better experience for customers by combining the power of two innovative solutions.
TriNet is a professional employer organisation that provides small and medium-size businesses (SMBs) with full-service HR solutions tailored by industry.
Sapling's integration with Compaas delivers instant insights into total employee compensation.
Frequently asked questions
Versapay rapidly scaled their workforce with Sapling
Versapay chose Kallidus' employee onboarding software, Sapling, because it was a perfect fit for their team's current and future needs.
Customer reviews
Catherine N
Senior Manager, People Operations
Finally found a tool to manage my global workforce
Clean interface, easy to navigate, multifunctional for my team's profiles, time off, workflows and document management for my entire employee life cycle.
Joey F
Kallidus is a learning platform that challenges, provokes and instils a passion for learning
It is interactive and intuitive. The learning is fun, engaging and informative.
Verified User
Staffing and Recruiting
Very easy system to use. Good layout very clear to understand. Would highly recommend.
How easy it is to move around system and how clear it is to understand each part of the system and how to use it.
Simon B
Head of Learning and Development
Kallidus Perform transformed our culture
I like the visibility through a team structure as a head of department, the oversight I have of the hierarchy of teams that report into me via a management team. I enjoy the ability to share input from both sides, allow for edits and review and the requirement for final sign off is particularly useful.
Verified User
Financial Services
Good product, excellent customer service
Learn is a flexible system, which helps facilitate events and e-learning with relative ease.
It is easy to assign learning to groups for mandatory training, as well as to assign catalogues for specific team development plans.
Reporting in the function is comprehensive, however, relies on SAP Business Objects, which may not be to everybody's liking.
The Kallidus Support team is exceptionally helpful and always responds quickly, regardless of whether your query is urgent or just a question raised out of curiosity.
why not take a look at our other solutions?
A fantastic onboarding experience starts with great recruitment and continues with an authentic learning and development culture.
Attract top talent
Modernise your recruitment process and speed up hiring.
Learning and development
Nurture a culture of self-led learning and focus on continuous development.
Performance management
Connect learning with performance to develop high-performing teams.