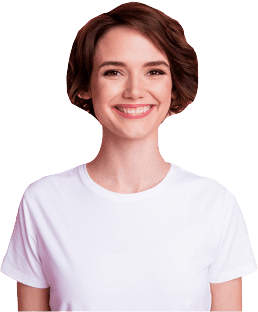 Privacy Policy
Version 1.4: March 2, 2020
The KALLIDUS INC. (formerly Sapling) Privacy Policy explains how KALLIDUS INC. collects and handles your personal information and data and applies to all of our Site and Services ("PRIVACY POLICY"). KALLIDUS INC. has developed this Privacy Policy so you can understand how your information and data is collected, held and used by KALLIDUS INC.
DATA COLLECTION AND USE
When you visit the Site or Service, KALLIDUS INC. servers may collect information from your computer including IP Address, information automatically sent by your browser and any information you voluntarily provide ("USER DATA"). All information that you voluntarily provide may be stored on KALLIDUS INC. servers until you request KALLIDUS INC. removes it. In providing the Site and Service, KALLIDUS INC. may access, view, manipulate or retain User Data for the purposes of providing the Site or Service.
You own your personally-identifying information and have the right to control our access to it. At any time, you can log in and access, modify, or remove your information from our server. If you are unable to do this yourself, please contact a KALLIDUS INC. customer service representative. If at any point in time your information applicable to KALLIDUS INC. changes, please log onto the Site or Service and update it or contact a customer service representative to do so for you. Constantly maintaining an updated customer base ultimately allows KALLIDUS INC. to continue providing only the highest quality service to our customers.
KALLIDUS INC. can use OAuth2 order to integrate the Service via Google's Applicant Program Interfaces (Google APIs). KALLIDUS INC. may acquire access to your G-Suite account, following your consent. The purpose of KALLIDUS INC. gaining access is to provide you with the ability for KALLIDUS INC. to provision employees via Google APIs while onboarding them and to allow them to suspend those accounts in case of termination. The information that is added for a user to their Google Account during provisioning consists of general and employment related information.
KALLIDUS INC. may retain User Data if retention is reasonably necessary to comply with our legal obligations, meet regulatory requirements, resolve disputes between Customer, Users, or related parties, as well as prevent fraud and abuse, or enforce this Privacy Policy or our Terms of Use Agreement. We may retain personal information for a limited period of time, if requested by law enforcement.
You may report any unethical behavior or feedback on Kallidus Inc. practices in a confidential manner by emailing [email protected].
THIRD-PARTY DATA ACCESS
KALLIDUS INC. does not, and will not, ever sell or trade any customer information to outside parties.
It also does not include website hosting partners and other parties who assist us in operating our website, conducting our business, or servicing you. Each of these parties has agreed and complies with the very same privacy policy we operate by.
We also reserve the right to release your information when necessary to comply with law enforcement entities, enforce our site policies, or protect our or others' rights, property, or safety.
CONSENT
By accessing and using the KALLIDUS INC. Site or Service, you consent to KALLIDUS INC.'s Privacy Policy and all of its terms. KALLIDUS INC. may update this privacy statement to reflect changes to its information practices.
CCPA AND GENERAL DATA PROCESSING UPDATED
The California Consumer Privacy Act (CCPA), enacted in 2018, creates new consumer rights relating to the access to, deletion of, and sharing of personal information that is collected by businesses.
Consumer Rights:
Right to know (what personal information collected, used, shared)
Right to delete (held by business and by extension)
Right to opt-out (of sale of personal information)
Right to non-discrimination (in terms of price of service when consumer exercises a privacy right under CCPA)
These recent guidelines on CCPA have been reviewed and captured within Kallidus Inc. For more information on CCPA, check out the law in its entirety here.