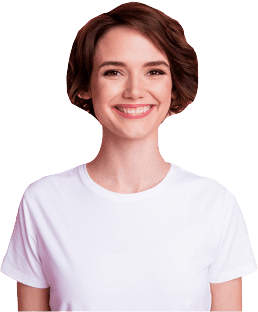 Making the best people even better is my goal
Put L&D at the heart of your people strategy
Nurture a learning and development culture by giving your people the right tools to encourage self-led learning, and take their performance to the next level.
Trusted by workplaces across the globe
Learning & Development
Develop top talent
Improve employee experience by connecting your learning and development solutions. Align individual learning and objectives to organisational and team goals. Track progress and reward success year-round.
Ensure employee development and compliance with eLearning
Keep your company compliant, and empower your people to take responsibility for their learning and development with interactive and engaging eLearning courses.
Criminal Finances Act (CFA)
Positive Mental Health at Work
Equity, Diversity and Inclusion
Communicating to Influence
Health and Safety: In the Office
Customer Service Knowledge and Attitude
New and Expectant Mothers
Download the learning & performance brochure
From compliance to career growth, linking learning with performance management is critical for any business' success.
A talent for developing talent
Keep great talent on your team by giving them the opportunity to learn and grow as your business flourishes.
Make work, work better for them
A happy team is a productive team. And with all of our tools at your disposal, you can always get the best from yours.
Fall back in love with your job
When you're passionate about what you do, it shows. Get your entire team fired up with tools and learning that make every working day a positive experience.
Empower your people
Give your people the power to become everything they want to be. They'll thank you for it.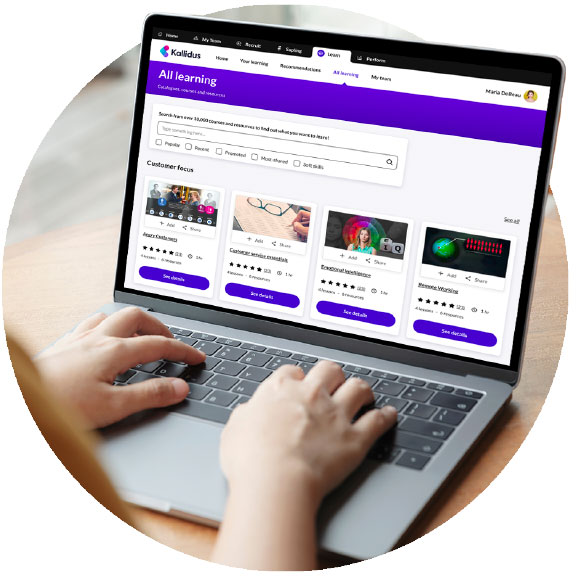 Award-winning
We have a cabinet full of awards. Try our LMS and it's easy to see why.
A very intuitive, accessible LMS
"Our implementation of Learn and our transformation to digital learning has proven to be so successful that we will never go back to our old face-to-face model. We have moved the majority of our training online – even dog training – enabling us to make considerable time and cost savings and focus on training more people, more effectively."
Jo Cottingham, Learning and Organisation Development LMS Specialist
why not see what other Kallidus solutions could work for you?
The best, most intuitive HR software solutions are just a few clicks away.
eLearning
Ensure your company and your employees stay compliant.
Performance management
Connect learning with performance to develop high-performing teams.
Employee engagement
Improve employee engagement and experience to retain top talent.