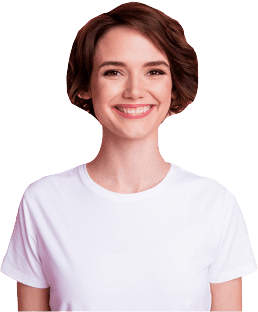 Our Applicant Tracking System makes your job easier!
Make recruitment seamless for you and your candidates with our ATS. It couldn't be simpler.
Trusted by workplaces across the globe
Recruit ATS
The recruitment solution that just works
Streamline your recruitment process with our user-friendly Applicant Tracking System. With easy views of candidate progress from application to offer, hiring managers have complete control – whether recruiting one person or a whole team.
Have you got a question?
Get in touch with our team via our live chat – we're happy to help with any queries you have!
A talent for developing talent
Keep great talent on your team by giving them the opportunity to learn and grow as your business flourishes.
Make work, work better for them
A happy team is a productive team. And with all of our tools at your disposal, you can always get the best from yours.
Fall back in love with your job
When you're passionate about what you do, it shows. Get your entire team fired up with tools and learning that make every working day a positive experience.
Empower your people
Give your people the power to become everything they want to be. They'll thank you for it.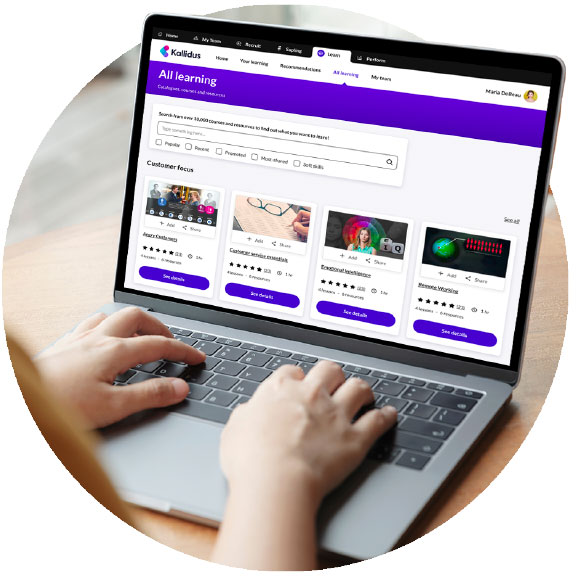 Award-winning
We have a cabinet full of awards. Try our ATS, and it's easy to see why.
The easy-to-use ATS
"I'm really proud of this project; this needs to be out there. There are so many challenges we've found solutions to. Kallidus basically did the impossible where our teams had all but accepted this as their normal."

Ovidiu Neacsu, Global HRIS & Analytics Manager
Why not see what other Kallidus solutions could work for you?
The best, most intuitive HR software solutions are just a few clicks away.
Onboarding and offboarding
Create incredible onboarding experiences for new hires and smooth offboarding for leavers.
Learning and development
Nurture a culture of self-led learning and focus on continuous development.
Employee lifecycle management
Easy management and full visibility of the employee lifecycle.