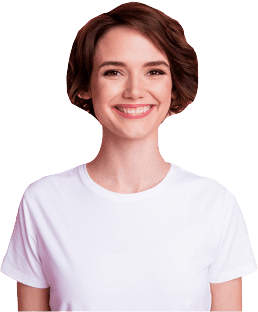 Provide incredible onboarding and offboarding experiences
Give new hires a great onboarding experience!
A new starter's impression of your company begins before their start date, and it's even more important in a candidate-driven market. Create automated preboarding and onboarding processes to save your team time and ensure people have all the information and resources they need for their new role.
Give new hires a warm welcome with preboarding
Introduce new starters to your company, culture and team before their start date.
Save time and reduce admin
Automate your onboarding tasks and workflows to reduce manual admin.
Automate HR tasks and workflows
Eliminate manual checklists and data duplication by automating processes for each team, location or employment type.
Auto-assign new starters eLearning
Automatically set learning for new hires and ensure compliance, setting them up for success from day one.
Provide a great offboarding experience
The employee lifecycle includes people' experience of leaving. Don't let your employer brand down at the last minute.
Analyze your performance
Get high-level visibility of your onboarding and admin processes. Easily deep dive into individual progress.
Trusted by workplaces across the globe

Onboarding software
Deliver an outstanding employee experience
Provide an excellent experience throughout the employee lifecycle, from preboarding and onboarding to people leaving your organization. Save time and reduce admin, whilst centralizing employee data and having high-level visibility of the whole lifecycle.
Onboarding software
With the integrations your team knows and loves
Sapling integrates seamlessly with your international HR, IT and Finance systems. No more compromising; leverage the best-of-breed tools your team needs to succeed.
Have you got a question?
Get in touch with our team via our live chat – we're happy to help with any questions you have!
A talent for developing talent
Keep great talent on your team by giving them the opportunity to learn and grow as your business flourishes.
Make work, work better for them
A happy team is a productive team. And with all of our tools at your disposal, you can always get the best from yours.
Fall back in love with your job
When you're passionate about what you do, it shows. Get your entire team fired up with tools and learning that make every working day a positive experience.
Empower your people
Give your people the power to everything they want to be. They'll thank you for it.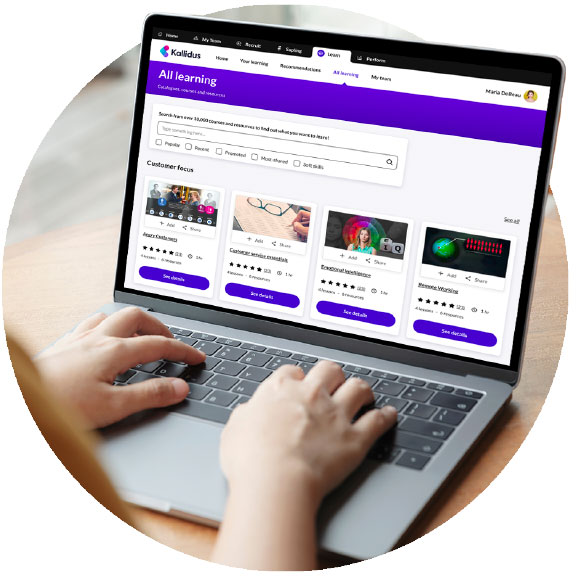 Award-winning
We have a cabinet full of awards. Try our LMS and it's easy to see why.
The money-saving on and offboarding solution
"Sapling workflows is a really good tracking tool. Our offboarding workflow saves us a lot of money because we don't have unused accounts just sitting there that we're paying per user per month for."
Hana Arneil, Senior People Operations Coordinator, Versapay
Why not see what other Kallidus solutions could work for you?
The best, most intuitive HR software solutions are just a few clicks away.
Learning and development
Nurture a culture of self-led learning and focus on continuous development.
Employee lifecycle management
Easy management and full visibility of the employee lifecycle.
Compliance
Ensure your company and your employees stay compliant.