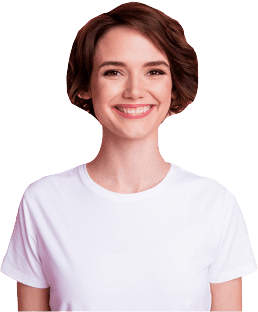 How Sapling rapidly scaled Versapay's workforce
The challenge
Based in North America, Versapay is a fully integrated payment and accounts receivable (AR) suite. Rapidly scaling, Versapay has team members spread across multiple international locations. Historically, they used localised HR systems in different locations, but this left the People Ops team with a lack of visibility for all important people data and key information needed to make informed decisions. By creating unnecessary manual work for their people and HR team, the process interfered with their ability to operate more efficiently.
They needed a platform that could efficiently support them as they doubled in size and opened multiple new international locations – without doubling the admin work!
That's where Kallidus came in.
A one stop solution
Versapay chose Kallidus' HRIS platform, Sapling, because it was a perfect fit for their team's current and future needs. Importantly, our HRIS allowed them to consolidate all their important people data in one system.
With big plans to scale the business, Versapay was impressed that Kallidus had the features and capabilities they needed to improve automation, reporting, and time off requests as they expanded. Sapling's onboarding dashboard provides a streamlined view of who's in the pipeline, what details have been collected so far, and what their current status is.
Results
Working with Kallidus has been transformational at Versapay, significantly reducing manual HR processes and accelerating the completion of new hire tasks so employees are up and running more quickly.
Versapay now send specific communications to their regional teams automatically, and can pull reports by department and location, making communication between different locations easier. The ease of building out automated workflows means the team can easily schedule reports, set up automated emails, and enrol new and existing hires. All saving the team countless hours of manual admin work.
"Being able to build out specific workflows for specific departments, statuses, and locations is really key. Being able to filter by department really gives us the ability to make it super specific to the people. The switch has made it easy to communicate to everyone across the company and overall, a much better user experience" – Hana Arneil, Senior People Operations Coordinator
Versapay loves the integration between the HRIS and Slack, as managers receive their teams' annual leave requests as a Slack message and email, making them more efficient at monitoring and approving time off requests and notifying of tasks due.
Versapay now has a great offboarding workflow in place, so that when team members give notice, that person's direct manager, IT and Finance are all aware. This ensures all unnecessary accounts are cancelled right away.
Next for the team
Versapay is focused on continuing to grow their team, using Sapling HRIS to complete onboarding tasks more efficiently. The People Ops team are aiming to automate all important documents – from tax paperwork to commission agreements, and department specific playbooks. They plan to create workflows for specific departments to ensure the correct systems are set up for each new hire's first week and continue to streamline their success with Kallidus.
"Sapling workflows is a really good department-specific offboarding workflow saves us a lot of money because we don't have unused accounts just sitting there that we're paying per user per month for." 
Hana Arneil, Senior People Operations Coordinator
Read our other customer success stories
BLM thrive in a pandemic with virtual trials
How Kallidus transformed Sykes' people processes
have you got a question?
Get in touch with our team via our live chat and we would be happy to help you with any queries you may have…