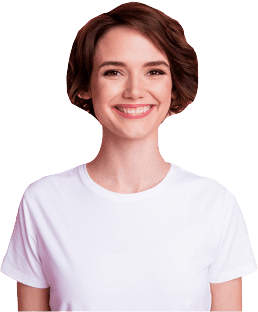 Develop your people with a frictionless learning experience
Learn LMS is a modern learning management system designed to make learning simple, fast and effective for learners, managers and admins.
We've removed the barriers to give you and your team a frictionless learning experience.
Trusted by brands worldwide
Frictionless learner experience
Learn LMS offers "frictionless learning" which removes the barriers that typically get in the way of success. Through award-winning and engaging UX & UI, learners can access learning on a range of devices, at a time and place that suits them. No hurdles. Just learning. 
The simple, fast and effective learning management system
Multi device
Designed to work on any phone, tablet or computer
Multi-language
Multi-language support with accessibility for all
Support
Support for multiple custom brands
Offline capability
Offline App capability for mobile devices
Personalized
Personalized learning pathways for targeted development
Notifications
Notifications to remind learners what's due and what's coming
Intuitive
Tested UI to provide a familiar and intuitive process for learners
Award-winning
Award-winning UI/UX
Efficient admin experience
Just because it's behind the scenes doesn't mean it shouldn't look sharp and work with precision. Learn LMS offers "frictionless learning" for admins, allowing the scalable creation of individual learning pathways.
Highly configurable roles, permissions, and user groups
Seamless data migration with other enterprise platforms
Configurable personal data and other fields
Integrations through API and file transfer for a seamless experience
Dashboards and reporting to show real-time insights
Intelligent reporting to support data-driven business decisions
Workflows to scale learning process
Robust and current knowledge base for Kallidus customers
Content management includes easy uploading, versioning, and appending modules
Full suite of content creation tools through articulate storyline
Virtual, in-person, and blended event management functionality
Automation to improve efficiency
Personalized learner pathways built at scale
Right-fit learning courses to the right learners
Empowering the manager
We know managers are busy, so by empowering them to monitor development, they're encouraging their people to learn more and perform stronger. We've made it easy for managers to be involved because empowering the manager is the key to greater engagement.
Full visibility and control over enrollments and completions to achieve 100% compliance
Reminders, recommendations, and recognition sent to direct reports for encouragement
Instant visibility for overdue or near to expire compliance and mandatory training
Team communications directly from the platform through email, Teams, and other platforms for efficiency
Drill down reporting to see team progress by individual learner for better 1:1 conversations
Approval and notification workflows to automate manager-led learning and enable progress
Assign and restrict learning events by individual or cohort groups
Easy to use content authoring, uploads, and libraries
Kallidus has made it even easier to see your people succeed by combining our easy-to-use LMS with the most capable eLearning authoring tool, Articulate Storyline. Already have content? Great, we offer easy uploading. Want more content? Pick from our library!
Virtual classroom
Full support for documents, classroom, virtual classroom, AICC, URL, and SCORM learning types
Content uploading
Content uploading of all types including your own videos, documents and link out to other resources
Content creation
Robust content creation tools through Articulate Storyline and Rise
Collaboration
Virtual team collaboration when reacting courses with Articulate Storyline 360
Assessments
Easy-to-add quizzes and assessments to any course
Stock imagery
9+ million gorgeous stock assets including photos, templates, and more
Video
Video (MP4) support to enhance all your learning courses
Dashboards and reporting
With every learner interaction tracked and measured plus intelligence reporting, organizations can make better business decisions, optimize learning plans, become, and remain compliant, and clearly demonstrate return on investment.
Powerful built-in reporting of learner data to support the case for future investment in people
Automated report schedule to remain ahead of what's due and plan for what's coming
100% team compliance made possible with real-time dashboards and reports
Industry-leading BI software and out-of-the-box reports to make data-driven people decisions
Audit log capability to give traceability for actions taken within the system
Manager visibility to team member performance to ensure completion and progress
One central place to see a visualization of your learning data to justify learning environments
Frequently asked questions
Take the journey with us
No matter where you are in your LMS exploration, you have questions. Kallidus has talked to people just like you to ensure that we have all you need right here to help you do the research and prepare for a quality and productive call with our team. Use the prompts below to get your questions answered.
Learn LMS reviews
Kallidus e-learning
I chose Kallidus from several other suppliers initially because I thought the content, delivery of content was the most professional and covered all learning styles. It was a good mix and engaging. The consultative scoping, onboarding and setup process were excellent all the way through to go live. The team were very engaged, and helped to cover the gaps in our process that I wasn't even aware.
Love it love it love it
Ease of use, great design and easy back end management.
Kallidus is a learning platform that challenges, provokes and instils a passion for learning.
It is interactive and intuitive. The learning is fun, engaging and informative.
Easy-to-use, great customer service
The interface is very user-friendly – it's easy to navigate and clear to follow. The ready-made content is good quality and has been well-received by users. From an admin perspective, set up is relatively straightforward and the customer service team have been great – no task has been too small and they are always quick to respond.
Great for learning and staff training
I like how easy the platform is to use. I have been using this for my team training since January 2021, and it is very user-friendly and easy to manage. I add the new team members myself and have also found the help team very friendly if I ever have any queries.
See more about other solutions
Connect your learning with development, add ready-to-use courses or bespoke digital learning to your LMS, or get systems to help with the entire employee lifecycle.
Learning and development
Nurture a culture of self-led learning and focus on continuous development.
eLearning
Ensure your company and your employees stay compliant.
Performance management
Connect learning with performance to develop high-performing teams.