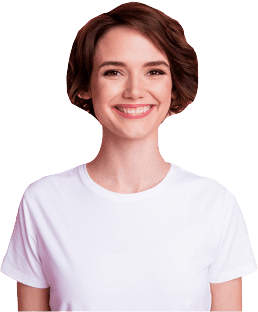 What is Performance Management?
Help your high-performing teams reach higher
Drive better performance with continuous feedback, goal tracking and flexible reviews. Connect learning with performance to empower employees to lead their own development.
Frequently asked questions
What is performance management?
Performance management is a strategic approach to develop and sustain improved performance in employees.
Here are some common goals of performance management:
Creating and identifying individual objectives/goals
Achieving strategic objectives for the organisation
Providing feedback
Improving performance
Holding people accountable
Reviewing results
Rewarding and recognising
When executed correctly, performance management has the potential to assist businesses in fostering a culture of continuous growth and development, ensuring that employees are actively engaged and flourishing in their respective roles.
Why is performance management important?
Performance management is important for businesses as it can improve productivity, set clear expectations, promotes continuous feedback, and highlights development. It can also help to align both the goals of the business as well as the individual's goals.
People want to develop professionally and advance their careers, so many seek a genuine commitment from their workplace to help them. In 2019, 94% of employees said they would stay at a company for longer if their employer invested in their development.
Is performance management effective?
Performance management is highly effective when implemented properly. Its effectiveness depends on various factors, such as the design and implementation of the performance management system, the commitment and involvement of managers and employees, and the alignment of performance goals with organisational objectives. When done right, performance management yields several benefits.
To build a high-performing culture, you need a high-performing system.
Perform is a simple and user-friendly platform that engages employees and managers, giving you full visibility of performance across the business.
Let's take a look at some of the key features:
Link individual performance goals with global objectives

One central system for all conversations (formal and informal)

Flexible reviews, whether in-person or remote

Customisable review templates

Unique review forms to manage complex performance 
And it doesn't just stop there. An effective system lets you bring your L&D and performance management together seamlessly – joined at the hip, if you will.
Trusted by workplaces across the globe
Performance Management
Reviews that create future success
Kallidus performance management software makes it really easy to check-in and discuss challenges in real-time.
Keep objectives up-to-date
Encourage short conversations
Track progress throughout the year
Remove lengthy form-filling
have you got a question?
Get in touch with our team via our live chat – we're happy to help with any queries you have!
A talent for developing talent
Keep great talent on your team by giving them the opportunity to learn and grow as your business flourishes.
Make work, work better for them
A happy team is a productive team. And with all of our tools at your disposal, you can always get the best from yours.
Fall back in love with your job
When you're passionate about what you do, it shows. Get your entire team fired up with tools and learning that make every working day a positive experience.
Empower your people
Give your people the power to become everything they want to be. They'll thank you for it.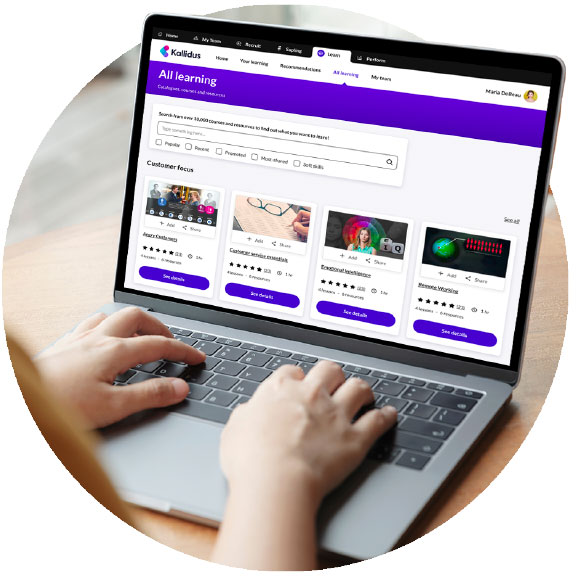 Award-winning
We have a cabinet full of awards. Try our LMS and it's easy to see why.
Kallidus transformed our Performance Management culture
"Today's job market is highly dynamic and transparent. High potential young employees want regular feedback and career progression advice, not just 'once and done' reviews."
Deloitte
why not see what other Kallidus solutions could work for you?
The best, most intuitive HR software solutions are just a few clicks away.
Learning and development
Nurture a culture of self-led learning and focus on continuous development.
eLearning
Ensure your company and your employees stay compliant.
Employee engagement
Improve employee engagement and experience to retain top talent.