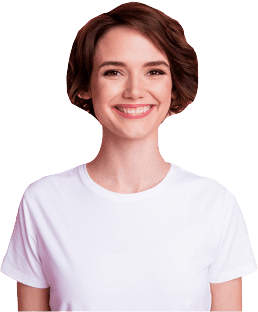 Sub-processors
Kallidus uses Sub-Processors to assist in providing its services to customers. As part of the services from Sub-Processors, those Sub-Processors may process personal data about the natural people that are users of the Kallidus services.
Kallidus sets out here the information about the Sub-Processors appointed by it in relation to the Kallidus service identified below. Any terms used on this page shall have the meaning set out in the Contract between Kallidus and the Customer.
For details of any Sub-Processors used by these businesses, please see the relevant company's website.
Name of sub-processor
Relevant Kallidus service
Function of sub-processor
Location of processing
by sub-processor
Applicable safeguard
(if no UK/EU adequacy decision)
Amazon Web Services (AWS)
Recruit ATS (until end of February 2023 only)
Hosting
UK/EEA
N/A
Commify UK Limited t/a TextAnywhere
Recruit ATS
SMS sender
UK
N/A
Daxtra
Recruit ATS
CV Parsing
EEA
N/A
Hot Learning Ltd
(a Kallidus
Group company)
Off-the-shelf content
Delivery of learning content
UK
N/A
Microsoft (Azure)
All services (including Recruit ATS from November 2022)
Hosting
UK
N/A
Monday.com
All services
Project Management
EEA
N/A
Kallidus Inc. (formerly Sapling Technologies, Inc.)
(1) Sapling (all customers);
and
(2) All other services (non-UK and non-EEA customers only)
(3) All other Kallidus services for UK and EEA customers contracting with Kallidus after 31 December 2022
In relation to (1), delivery of the Sapling service (including implementation and ongoing customer support) to all customers; and
In relation to (2) & (3), provision of implementation services, account management and ongoing customer support for all other Kallidus services.
US, Canada
Standard
contractual
clauses
Tech Huddle
All services
Software Development
UK, EEA
N/A
Zendesk
All services
Customer Support
EEA
N/A
| Sub-processors used by Kallidus Inc | Relevant Kallidus service |
| --- | --- |
| Sendgrid | Sapling HRIS |
| Hellosign (by dropbox) | Sapling HRIS |
| Algolia | Sapling HRIS |
| Amazon Web Services (AWS) | Sapling HRIS |
| Flatfile | Sapling HRIS |
| Intercom | Sapling HRIS |
| Fullstory | Sapling HRIS |
| Heap | Sapling HRIS |
Subscribe to receive notifications of changes
If you'd like to be informed of any changes to this list, please enter your email below.