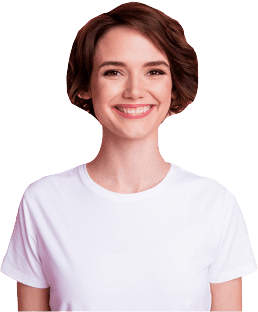 Recruit better people faster with Recruit ATS
Streamline your recruitment process with a user-friendly Applicant Tracking System, Recruit ATS. With easy views of candidate progress from application to offer, hiring managers have complete control – whether recruiting one person or a whole team.
Recruit ATS. What is it?
Attract, hire, and retain top talent with our Applicant Tracking System. Make your entire recruitment process seamless for you and your candidates.
Recruitment that just works
Quickly and easily screen and rate applications, share feedback with colleagues, schedule interviews and automate rejections.
End-to-end-recruitment
Identify future talent
Hire at scale
Empower Hiring Managers
Onboard with ease
Report for success
Trusted by workplaces across the globe
Choose a time-saving ATS
Find a smart applicant tracking system that empowers your managers, as well as your HR team – download the brochure today.


See the benefits of an ATS
Engage your teams with a seamless recruitment process and a first-class onboarding experience.
Automation saves time
Bulk email and SMS for candidate engagement campaigns
Organise candidates en-masse for volume campaigns
Add candidates to your talent pool for future roles
Optional killer questions during application stage
Automated emails for approval/rejection
Improve candidate experience
Careers portal designed for mobile
Intelligent job alerts
Email and SMS integration
Self-scheduled interviews
A seamless experience for hiring managers
Dedicated mobile hiring manager portal
Full requisition and approval process management
Visibility of candidate progress
Candidate Screening
Deliver a great onboarding experience
Right to work and background screening checks
Auto-generate MS Word and PDF documents and contracts
Customisable onboarding platform for candidates
Email campaign management
Learn LMS integration for pre-start eLearning
Full visibility of your recruitment analytics
Candidate Source Tracking
Instant Dashboard Reporting
Full in-depth analytics suite
Report on any field in Recruit ATS
Easily manage your agencies
Unique agency management portal
Agency cost tracking
Fully manage your Preferred Supplier List
Offer roles to agencies at the click of a button
Integrations
Kallidus Recruit ATS can integrate with many third-party platforms through robust APIs, giving you flexibility over your talent and acquisition tools. A sample of integrations:
Our customers LOVE it!
"I'm really proud of this project; this needs to be out there. There are so many challenges we've found solutions to. Kallidus basically did the impossible where our teams had all but accepted this as their normal."
Ovidiu Neacsu, Global HRIS & Analytics Manager
Our other solutions are worth a look too
Once you've recruited the talent make sure you give them a fantastic onboarding experience, and continue to nurture their learning and development.
Onboarding and offboarding
Create incredible onboarding experiences for new hires and smooth offboarding for leavers.
Learning and development
Nurture a culture of self-led learning and focus on continuous development.
Performance management
Connect learning with performance to develop high-performing teams.