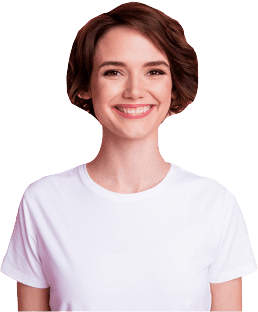 Your team deserves the best tools
Sapling works seamlessly with leading HR, IT and productivity systems, enabling you to build the technology ecosystem that suits you and your team.
ADP offers industry-leading online payroll and HR solutions, plus tax, compliance, and more.
15Five software elevates the performance and engagement of employees by continuously asking questions and starting the right conversations. They make continuous employee feedback simple to drive high performing culture.
Perform is the future of continuous performance management in a simple, easy and effective way. Develop high-performing teams.
Learn is a modern LMS designed to make learning easy and engaging. From compliance training to self-led learning, Learn sets your people up for success.
Lattice is the people management platform that help people leaders develop engaged, high-performing teams.
Greenhouse recruiting software enables you to find and hire the right candidates.
Okta Identity Cloud enables organizations to secure and manage their extended enterprise, and transform their customer experience.
Improve your entire hiring process with Breezy HR recruiting software & applicant tracking system.
Sapling's integration with Compaas delivers instant insights into total employee compensation.
Small Improvements is a flexible performance management toolkit that helps employees in 750+ companies grow and succeed.
Everything you need to deliver high-impact training that accelerates business growth; LearnUpon LMS is the solution to streamline and centralize training management across your company.
Combine the power of OKRs goal-setting with continuous feedback, coaching, and peer recognition to improve performance across your organization.
Shibboleth is a single sign-on log-in system for computer networks and the Internet. It allows people to sign in using just one identity to various systems run by federations of different organizations or institutions.
Talentcare believes talent acquisition should be easy. From attracting the right applicants to using data to build better talent funnels for the future, find good people with Talentcare.
Paychex offers payroll solutions to fit the needs of companies of any size. The integration allows you to leverage Sapling's award-winning platform with Paychex payroll.
A set of intelligent apps including Gmail, Docs, Drive, and Calendar to connect the people in your company, no matter where in the world they are.
Sapling's integration with Deputy allows teams to manage employee scheduling, time tracking and workplace communication.
TeamSpirit is a payroll solution that helps businesses manage attendance, deposits, leaves, deductions, pay slips and reports with direct printing, tax calculations and more.
The world's leading platform for measuring and improving Employee Engagement.
Slack is the collaboration hub that brings the right people together with all the right information and tools to get work done.
Asana is a web and mobile application designed to help teams organize, track and manage their work.
ServiceNow allows employees to work the way they want to, not how software dictates they have to. And customers can get what they need, when they need it.
Sequoia brings the technology, guidance, community to help HR leaders drive deep business impact through their programs.
Hirebridge helps organizations recruit smarter and hire faster.
TriNet is a professional employer organization that provides small and medium-size businesses (SMBs) with full-service HR solutions tailored by industry.
Google Sheets is an online spreadsheet app that lets users create and format spreadsheets and simultaneously work with other people.
Sapling's integration with Gmail allows teams to manage HR activities within their inbox, keeping their team on track with automated reminders and triggered notifications.
Sapling's integration with Drive allows teams to sync documents from your Sapling account straight to your company Drive. No more downloading and re-saving documents.
Google Calendar's integration with Sapling allows you to sync HR data seamlessly with your calendar.
Active Directory (AD) is a directory service that Microsoft developed for the Windows domain networks to authenticate and authorizes users.
Gusto provides cloud-based payroll, benefits, and human resource management software for small businesses based in the United States.
Fountain ATS specializes in helping companies hire hourly workers at scale.
PingID is a multi-factor authentication (MFA) solution delivered through the PingOne platform.
Connect Sapilng to 3,000+ apps to automate your work and find productivity super powers.
The #1 software development tool used by agile teams, Jira is built for every member of your software team to plan, track, and release great software.
ChartHop delivers a fresh take on People Analytics, bringing disparate sources of people data together in a dynamic platform that's visual and actionable.
Seismic Learning is the world's most intuitive LMS. For admins, it's purpose-built to be easy to build content & track important employee training data. For learners, it's designed to be simple & consistent.
Impraise partners with companies to develop their people through painless performance reviews, real-time feedback exchange, lightweight check-ins, and goal setting.
Deel software enables you to hire anyone in a new country in minutes, and automate payroll and compliance.
SmartRecruiters Talent Acquisition Suite provides everything you need to attract, select, and hire great talent.
See how it works
Learn how Sapling HRIS can help you automate your workflows and connect your people data across your existing systems.