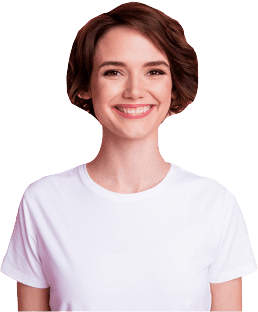 Developing Team Trust
Research shows that a team that has a strong foundation of trust between its members and in their leader is more agile, more productive, more creative, more innovative, and more fun to work in.
How it works
Great teams are built on developing team trust and rapport. Our course explores the leader's role in facilitating teamwork: from establishing ground rules and clear goals, to promoting trust and managing the team.
This online course forms part of our Leadership & Management series and helps delegates develop the influencing skills that can open doors to increased sales and successful interactions with influential groups of people. Learn how to get your opinions heard and your ideas to relevant stakeholders in ways that are not coercive, threatening or manipulative.
The benefits of choosing off-the-shelf eLearning
Fun, accessible, and interactive online training
Customise courses to fit your brand
Up to 100 languages available
Free eBook to boost knowledge retention and support real-time implementation
Learn on-the-go with mobile-friendly courses
Add your own content; policies, procedures, PDF, videos, and more
CPD, RoSPA, IATP, and ECSC assured
This course covers
Build trusting relationships between your team members, and between yourself and your team
Accommodating different world views within a positive team culture
Recognise how trust affects teamwork, participation, and cooperation
Explore the basics of trust
Understand how rapport affects team dynamics
Help team members build rapport by understanding how individuals view the world
Learn how to shape an existing culture to build team trust
Team Leader & Managers,
14 minutes with a 5 minute post course test,
CPD
eBook Available
You may also be interested in
Leadership Styles and Qualities
The leap from team member to team leader is probably the most exciting and demanding time in your business career. It takes a lot of insight and commitment to make the transition successfully.
Goals & Guidelines for High Performance
An interactive and engaging online course on goals & guidelines for high performance.
Growing your Team to High Performance
Teams go through recognisable stages of growth and your job, as a team leader, is to identify its current stage and move it as smoothly as possible to the next stage.