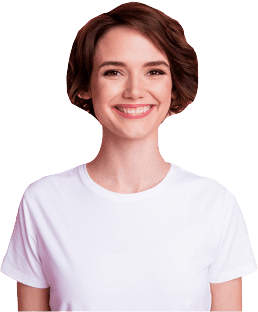 Resolving Meeting Challenges
An interactive and engaging online course on resolving meeting challenges.
How it works
Meetings sometimes don't work out as planned. This course is designed to help meeting leaders put their meetings back on track when things go wrong.
In this highly interactive course, you will learn how to use specific techniques to bring your meeting back on track when you encounter a problem, how to diagnose the problem to avoid recurrence. Explore five facilitation techniques that, when used in combination, will help you facilitate a group over a rocky patch.
Adapt the five techniques to a group that is unresponsive or where there is partial participation. Explore how to uncover the reasons of low activity and strategies for dealing with it. Groups that are emotional or constantly going off track can also be re-focused using the five techniques. Explore how to diagnose the issues and develop practical strategies for dealing with them.
This online course forms part of our Leadership & Management series and helps delegates develop the influencing skills that can open doors to increased sales and successful interactions with influential groups of people. Learn how to get your opinions heard and your ideas to relevant stakeholders in ways that are not coercive, threatening or manipulative. Training is delivered on the premise that delegates must view influencing as a process, not an action, and that they must be others-focused not self-focused.
The benefits of choosing Engage in Learning
engaging and interactive online training
personalise courses with our easy-to-use in-course editor
variable playback speed
choice of 100 languages
downloadable eBooks designed to boost knowledge retention and support implementation at work
learn using desktop, laptop, smartphone or tablet
accredited, five-star-rated courses
LMS or cloud-based training
This course covers
how to cope with a meeting that has run into a problem
how you can diagnose the problem, and solve it
strategies to bring the meeting back on track
using a combination of five techniques to unstick a group that's encountered a problem
diagnosing why a group is low energy, unresponsive, experiencing patchy participation, emotional or off agenda
energising a low energy group and know how to turn an unresponsive group and team members around
reassuring an emotional group
getting a group that's off agenda back on track
Team Leaders & Management
27 minutes with a 5 minute post course test
eBook Available
You may also be interested in
Leading a Meeting
An interactive and engaging online course on leading a meeting for employees.
Preparing to Lead a Meeting
An interactive and engaging online course on preparing to lead a meeting for employees.
Managing Conflict
An interactive and engaging online course on managing conflict for employees.