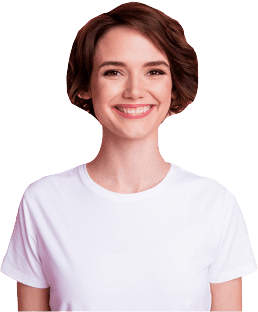 Thinking Creatively
An interactive and engaging online course on thinking creatively for employees.
How it works
In a world where complexity, ambiguity and volatility are becoming the norm, thinking creatively and problem-solving skills are key competencies. Explore how you can channel your thinking into a creative output.
It has become increasingly important for organisations to rely on creative thinking, in an effort to distinguish themselves from competitors. Research suggests that creativity, as a leadership skill, may outweighs competencies such as global thinking.
Solving problems as a team needs a range of different thinking styles. Learn how to overcome blocks to creative thinking in the team and harness different thinking styles. Explore how to help your team approach problems positively and enthusiastically using a six stage process.
This online course forms part of our Leadership & Management series and helps delegates develop the influencing skills that can open doors to increased sales and successful interactions with influential groups of people. Learn how to get your opinions heard and your ideas to relevant stakeholders in ways that are not coercive, threatening or manipulative. Training is delivered on the premise that delegates must view influencing as a process, not an action, and that they must be others-focused not self-focused. By the end of the course, learners are able to generate SMART influencing goals with win/win outcomes as well as being able to identify and select from different approaches to getting your ideas across according to the circumstances and the others involved.
The benefits of choosing Engage in Learning
engaging and interactive online training
personalise courses with our easy-to-use in-course editor
variable playback speed
choice of 100 languages
downloadable eBooks designed to boost knowledge retention and support implementation at work
learn using desktop, laptop, smartphone or tablet
accredited, five-star-rated courses
LMS or cloud-based training
This course covers
how you can use a structured approch to problem solving
how to apply different thinking styles to problem solving
how to balance analytical and divergent thinking style
how to promote problem solving behaviour in a team
using knowledge of past problems but focus on problem solving skills in dealing with the problem
recognising and overcoming seven key mental blocks to new thinking
understanding the team leader's role in problem solving
understanding the need to develop skills to facilitate problem solving
identifying the 6 stages of problem solving
identifying and encouraging key mindsets required for effective problem solving
Team Leaders, Managers,
17 minutes with a 5 minute post course test,
eBook Available
You may also be interested in
Communicating to Influence
Persuade, negotiate, communicate and manage better with effective influencing skills.
Using Words and Voice Effectively
An interactive and engaging online course on using words and voice effectively.
Communicating Performance Expectations
An interactive and engaging online course on communicating performance expectations for employees.