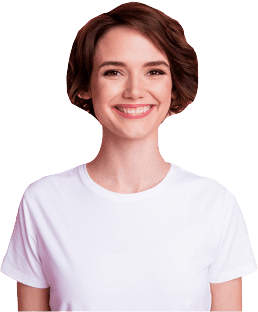 Driving at Work – Your Safety
An interactive and engaging online course on driving at work for employees.
How it works
This online driver awareness course is a fast and effective way to reduce driving risks and protect your employees while driving for business. With video and challenging interactions, Driving Safely at Work helps learners avoid accidents and also protect organisations from liabilities associated with their employees while driving.
Driving safely at work is important for both employees and employers. Employees are at risk of injury which impacts productivity as well as financial implications to both workers and organisations. Employers can suffer loss due to worker's compensation claims, vehicle repairs, property liability, and other costs. Staying safe on the road and at work is vital for all concerned.
The benefits of choosing off-the-shelf eLearning
Fun, accessible, and interactive online training
Customise courses to fit your brand
Up to 100 languages available
Free eBook to boost knowledge retention and support real-time implementation
Learn on-the-go with mobile-friendly courses
Add your own content; policies, procedures, PDF, videos, and more
CPD, IATP, and ECSC assured
RoSPA assured
This course covers
Recognising the particular hazards of different adverse driving conditions
Identifying how to reduce the risk of an accident in adverse conditions
Avoiding driving when fatigued
Avoid distractions and stay more focused while driving
Employing techniques to avoid speeding
Making sure they don't drive under the influence of alcohol or drugs
The correct procedure if they do have an accident
How to assemble a useful in car safety kit: particularly for winter and foreign driving
Breakdowns on trunk roads and motorways safely
Personal risks when parking and driving
Any employee that drives for work,
37 minutes with a 5 minute post course test,
CPD
eBook Available
You may also be interested in
Driving at Work – Economical Driving
An interactive and engaging online course on driving at work – economical driving for employees.
Stress in the Workplace
An interactive and engaging online course on stress in the workplace for employees.
Environmental Awareness
An interactive and engaging online course on environmental awareness for employees.