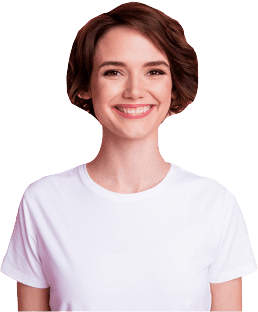 Decision Making Pathway
The decision making pathway contains a series of interactive and engaging online courses for employees to be completed together or individually.
What's included in this pathway?
Team Leaders, Managers,
Individual courses from 17-52 minutes, Total pathway 2 hours,
eBook Available
How it works
Decision Making will help you to develop useful and consistent criteria for your evaluation process. You will see how to systematically examine arguments for and against particular options and how to help your team reach a consensus.
Solving Problems will teach you how to define a problem while your mindset is in a 'Detective' mode looking for clues and motives. This course helps you analyse the current situation and identify the root causes of the problem. You will explore ways in which you and your team can generate solutions.
Thinking Creatively will explore how you can channel your thinking into a creative output. It has become increasingly important for organisations to rely on creative thinking, in an effort to distinguish themselves from competitors. Research suggests that creativity, as a leadership skill, may outweighs competencies such as global thinking.
Solving problems as a team needs a range of different thinking styles. Learn how to overcome blocks to creative thinking in the team and harness different thinking styles. Explore how to help your team approach problems positively and enthusiastically using a six stage process.
This Pathway forms part of our Leadership & Management series and helps delegates develop the influencing skills that can open doors to increased sales and successful interactions with influential groups of people. Learn how to get your opinions heard and your ideas to relevant stakeholders in ways that are not coercive, threatening or manipulative. Training is delivered on the premise that delegates must view influencing as a process, not an action, and that they must be others-focused not self-focused. By the end of the course, learners are able to generate SMART influencing goals with win/win outcomes as well as being able to identify and select from different approaches to getting your ideas across according to the circumstances and the others involved.
The benefits of choosing off-the-shelf eLearning
Fun, accessible, and interactive online training
Customise courses to fit your brand
Up to 100 languages available
Free eBook to boost knowledge retention and support real-time implementation
Learn on-the-go with mobile-friendly courses
Add your own content; policies, procedures, PDF, videos, and more
CPD, RoSPA, IATP, and ECSC assured
Solving Problems: Definition to Options
Decision Making: Options to Implementation
You may also be interested in
Coaching Pathway
Progressively develop all the skills learners need to become effective workplace coaches.
Coaching Skills
An interactive and engaging online course on coaching skills for managers and team leaders.
Bringing Presentations Alive
An interactive and engaging online course on bringing presentations alive for employees.