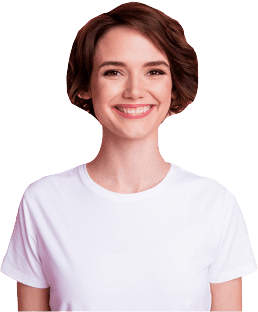 BLM thrive in a pandemic with virtual trials
The challenge
Lawyers spend years learning the skills to qualify and keep updated in their chosen areas of law; hours upon hours are spent developing and honing their skills. It is often the case that junior lawyers have the opportunity to learn court procedures by witnessing this live.  
BLM, a leading insurance risk and commercial law firm with 13 locations across the UK and Ireland, knew it was important for their lawyers to continue to develop their skills and experience during the pandemic, despite the courts closing.  
The firm was quick to find a solution, using its Learning Management System (LMS) to facilitate innovative new ways of learning, including hosting virtual mock trials.
Tried and tested… online!
Ahead of the curve, BLM was already using an agile LMS to manage its complex training and learning and development requirements.
With the UK in lockdown and colleagues working from home, BLM was able to move all of its in-person training to virtual classrooms pretty quickly. Plus, its Business Skills teams hosted webinars accessible via Learn on best practices for remote working.
Beyond that, BLM was determined not to lose momentum on training opportunities, especially for team members like Junior File Handlers, who traditionally attend court dates to learn processes in real-live courtrooms.
So the firm brought the trials online! 
How did it work?
Believe it or not, virtual trials are a real thing!  
BLM was able to create actual roles within its online training platform WebEx, simulating a life-like court-room experience. Opening virtual trials up internally and externally was crucial to maintain relationships, and Learn allowed BLM to manage the process efficiently.  
With the help of the online platform, various breakout rooms were created to emulate pre-meetings between barrister and client, and vital courtroom interactions were still able to go ahead.  
Virtual trials were such a success, BLM is now making them into a series; there's even a waitlist proving just how popular these are! 
Learn LMS was essential to this process for many reasons:
BLM was confident the whole process was compliant with Learn's secure platform.
The firm had a thorough understanding of 

who 

was attending and were able to adjust content accordingly based on experience.
Managing attendee numbers was easy, so they could keep it small for the first trial and scale as popularity – and skillset – grew.
BLM's reputation for delivering innovative training remained intact, through meticulous management of the process via Learn.
Learn LMS was a game-changer
It's no secret that changing your ways of working was key, not just to surviving 2020 but also to moving your business forward and planning for a digital-first future – the word 'pivot' has never been so widely used in business strategy.  
Learning technology resources need to be suitably agile for the growing demands of BLM's now largely remote workforce and supporting BLM's digital-first strategy. The firm now has a whole host of tools to help with BLM's L&D strategy and Learn LMS is a key part of that offering.   
"We couldn't have done it manually; there were too many moving parts. Being able to set parameters around how many people could join from our business, and our clients, and what level they were

,

at was game-changing. We were able to create the exact right level of training for the attendees, meaning it was productive and represented a great ROI." 
Claire Lloyd, Learning Technologist
Read our other case studies
David Lloyd Clubs improves L&D opportunities
have you got a question?
Get in touch with our team via our live chat and we would be happy to help you with any queries you may have…