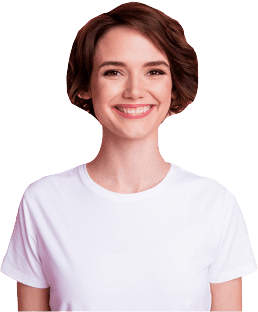 As a top 100 law firm and one of East Anglia's fastest growing and most well-respected law firms, Birketts is leading the way in using technology to drive learning and development.
In April 2018, Birketts centralised its learning with the rollout of Learn to more than 600 employees, including 64 partners, across four locations. The system is already beginning to enable Birketts' vision of a more digital and blended approach to learning, where people at all levels of the organisation can self-drive their learning.
Previously, Birketts had been using Outlook to book courses and everybody's training history was logged on a paper-based system. Nicol Blakeney, Learning and Development Manager at Birketts explains what sparked the deployment of Learn:
"We needed a more joined-up approach to learning with a centralised learning resource capable of supporting our rapid growth. We were looking for more than just a system for recording course completions. We wanted to enable self-service learning and ensure everyone is able to see which courses they have already completed or need to complete." – Nicol Blakeney, Learning and Development Manager.
"When it came to deciding on functionality, top of our wish list was ease-of-use. Kallidus won through with its user-friendly interface and we were very impressed with just how easy and simple all our fee earners found the system to use and navigate. Kallidus' great UX really stood out while other key benefits included the system's flexibility and ability to support mobile learning on any device. The implementation went smoothly thanks to a collaborative approach with our technology team and because Kallidus invested time in understanding our business needs and structure." – Nicol Blakeney, Learning and Development Manager.
Birkett's must comply with regulations set by the SRA (Solicitor Regulation Authority). In addition to ensuring the timely completion of mandatory learning, Learn is configured to support employees in expanding their skills and in achieving their CPD (continuous professional development) goals. With a CPD change in 2016, Learn enables individuals to see their continuous competency reflections and plan and progress their personal development plans more effectively.
"We're really pleased with what we have achieved so far. The benefits of keeping training records online in one central place became quickly apparent with the GDPR deadline. We are now able to provide every individual with a more blended learning experience and we are already seeing a good uptake of webinars and video among our time-bound learners. Learn gives our fee-earners the opportunity to pick and choose their learning, self-enrolling and refreshing their knowledge proactively, which is a real win for us." – Nicol Blakeney, Learning and Development Manager.
A key area where Learn is driving digital learning transformation is in the induction and training of new talent. Every year, Birkett's recruits around 20 newly qualified lawyers to its two-year Junior Lawyer Programme. This year, Learn will be used to provide fast-track on-demand learning to around 70 people on the programme, helping them to consolidate their knowledge and learn new commercial skills.
Looking to the future, Birketts plans to create and upload an ever-growing library of digital learning modules and is already responding to the many new requests that have been generated since  Learn went live.
"What's really reassuring about Learn is that we now have the infrastructure to support us as we grow the business organically or through acquisition. We've got a great solution for delivering learning excellence to everyone in the organisation and for training our next generation of talented individuals and partners."
Nicol Blakeney, Learning and Development Manager.
Read our other case studies
Imperial Health Charity transformed their volunteer training
BLM thrive in a pandemic with virtual trials
David Lloyd Clubs improves L&D opportunities
have you got a question?
Get in touch with our team via our live chat and we would be happy to help you with any queries you may have…