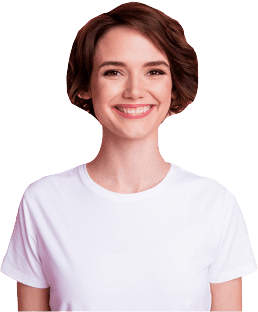 A few years ago, one of the top five UK supermarket chains began a major digital learning transformation journey. With no learning management system (LMS) or any real digital content but a lot of ambition, the stakes were high for what they wanted to achieve.
This is an organisation that has always cared deeply about the way it trains and teaches its people and where training is fundamental to creating an environment where people love to work and shop. From butcher to baker to barista, there are endless opportunities for staff to learn new skills and the retailer wanted to find a more effective way in today's digital world to track, deliver and report on its learning.
With over 150,000 staff spread across the country and over 10 million learning records held in disparate spreadsheets, the retailer needed a modern LMS capable of removing the administrative burden of training and that could support its vision to provide timely and engaging learning, 24 hours a day, seven days a week.
Kallidus was chosen to support the retailer's vision and sits firmly at the centre of its digital learning strategy.
A journey of digital transformation
The transformational journey has seen over 10 million learning records come online and has enabled tens of thousands of employees to take advantage of a world-class learning offer with digital learning covering everything from Butchery, Barista and Bakery to Leadership Essentials and inspirational career resources.
Gone are the days of Excel spreadsheets in each store, only visible to managers. Every learner can now track their own learning, clearly see any gaps that exist, and what training is available to help them develop and grow – all thanks to the retailer's commitment to learning and the successful implementation of Learn.
The digital learning shopping list
The retailer had a complex set of requirements given the size and scope of learning in the organisation. The success they have enjoyed is a result of the project team clearly defining what they wanted to achieve upfront, creating the right team to drive the project forward and gaining buy-in from key stakeholders. This approach enabled them to keep focused on solving the challenges in hand, rather than getting side tracked by less important tasks.
Christmas came early
Feedback about the new system has been very positive as everybody can now see what training is available, what they need to do and what they might like to do.
The retailer was pleased to enjoy some quick wins when the system went live. One of the first areas where a tangible return on investment was made was in food safety training which all employees must complete. By replacing a four hour DVD-based training session with off-the-shelf eLearning, in just three days the organisation had saved enough labour to cover the cost of the course.
Learner engagement has been a big driving force throughout the project and continues to shape the journey forwards. Learn has addressed how staff want to learn today and provides the infrastructure to empower L&D to enable this new way of learning.
A key metric of this is shown through Google Analytics. Christmas Day 2018 saw 404 visits to the LMS with 195 lesson completions. This is a 201% increase from the year before. In direct comparison to a competitor LMS from a different branch of the retailer which saw only 16 completions on the same day.
Ease of use and data driven decisions are key to success
A huge part of the system's success is the ease at which people can find what they need and want to learn. Kallidus has taken away the barriers and pain points of learning and learners are never more than a few clicks away to an engaging learning experience. The system is doing all the hard data analysis work and timely reporting combined with a really intuitive interface makes it really easy to manage compliance.
The retailer is making the most of Learn by building a vast array of digital learning resources and is taking its first steps in using AI to prioritise and present back learning via the system's highly intuitive user interface.
have you got a question?
Get in touch with our team via our live chat and we would be happy to help you with any queries you may have…
Read our other case studies
Leading Insurance Provider
Imperial Health Charity transformed their volunteer training
How JYSK transformed their learning culture