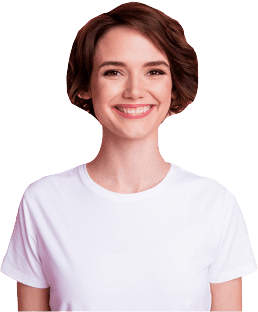 How JYSK transformed their learning culture
JYSK is an international retail chain that sells 'everything for sleeping and living'. With more than 2,500 stores worldwide in 50 countries, 22,000 employees and a new store opening almost every day, JYSK hopes to become the world's most widespread and profitable chain of home stores.
In its quest to be first choice for homeware and ensure staff have the skills they need to provide the best service to customers, JYSK has put training at the heart of its business. Its commitment to training is reflected in its employee promise: 'When you grow, we grow' and evidenced by its employee satisfaction survey that shows people value training more than anything at JYSK.
Rather than sit back on its laurels, JYSK was quick to act on survey feedback which highlighted a growing desire among staff for mobile learning to give them greater flexibility to fit learning into their working day, within the store, while commuting or at home. JYSK responded by implementing Learn, enabling learning anywhere, anytime, on any device.
Learning through play
As well as helping JYSK create a centralised learning resource, Kallidus has been instrumental in developing content for JYSK's major new mobile learning programme. This consists of 19 retail modules covering everything from induction training and product knowledge to sales and service skills and leadership training.
Ivana Dragic Topic, Training Manager at JYSK was responsible for the roll-out across JYSK Nordics which encompasses over 12,000 employees across 20 countries.
"We've thought long and hard about how we can make the training more attractive to all the young people working at JYSK. Our philosophy is that learning should be fun and this has driven the redesign of our core retail courses from the ground-up. Kallidus has helped make our learning more interactive and engaging through the use of real-life scenarios, gaming elements and quizzes." – Ivana Dragic Topic, Training Manager.
Delivering business impact
Learn combined with the new interactive mobile learning curriculum has transformed learning and development at JYSK, resulting in a significant contribution to the quality of service and growth of the organisation in the past 12 months:
Revenue has increased by 10%
Online sales have increased by over 40%
Customer service levels have significantly increased
Employee satisfaction has risen 14% above the benchmark and L&D satisfaction has risen 16% above the benchmark
"For many of our employees, JYSK is their first job and its critical we make the right impression and give them the key skills they need from the outset. Thanks to Learn some of our new recruits now choose to begin their induction training from home before they've even started working for us. We really do have a unique learning culture – our employees are hungry to learn and develop new skills and are automatically logging onto the new system each day without the need for push notifications. Training is everything at JYSK –  when we get it right, our people stay and build their careers with us, our customers are happy and loyal, and our business continues to grow." – Ivana Dragic Topic, Training Manager.
Giving customers more choice
One of the core focuses of the retail curriculum is to teach staff how to help customers make informed purchase choices. Underpinning the curriculum is a sales and service module which takes learners through five steps of selling and other mobile modules Kallidus has developed include product knowledge courses for mattress, duvet and furniture and sales. 3D avatars and branching scenarios immerse the learner in real-life situations and as well as using numbers to rate the learner's response to different customer scenarios, Facebook reviews from 'virtual' customers provide immediate feedback on customer experience.
"Previous courses were text-heavy and learners had to answer a lot of questions. Our new content really appeals to the way today's younger generation of learners want to learn. We've had amazing feedback on how much fun learning is and how our courses grab everyone's attention. This has led to unprecedented levels of glowing reports on our company Facebook page as well as very positive comments on personal Facebook accounts." – Ivana Dragic Topic, Training Manager.
As well as helping employees provide a great customer experience in store, the new mobile content is directly driving online sales, resulting in an increase of over 40%.  All product training is now aligned with JYSK's customer promise of "easy shopping" and "a competent service" and encourages staff to be proactive in recommending online shopping to customers so that they have the option to view and purchase stock online that might not be available to see or buy in store.
"I couldn't be more proud of how we have transformed our digital learning and the outcomes we have achieved. Not only are we better supporting people in building long-term careers with us, our business is growing from strength to strength with mobile learning playing a vital role helping us to redefine customer experience in the retail marketplace. Implementing Learn has been so easy and successful it has set the benchmark for all future digital implementations at JYSK which is a huge endorsement for the project." – Ivana Dragic Topic, Training Manager.
"We needed a system to drive our digital learning transformation from e-learning to m-learning and to support us in providing our users with a more interactive, dynamic and fun learning experience. It had to be a system that our employees would love and that was really intuitive and easy to use. Learn is the perfect match on all fronts."
Ivana Dragic Topic, Training Manager
Read our other case studies
David Lloyd Clubs improves L&D opportunities
Imperial Health Charity transformed their volunteer training
have you got a question?
Get in touch with our team via our live chat and we would be happy to help you with any queries you may have…