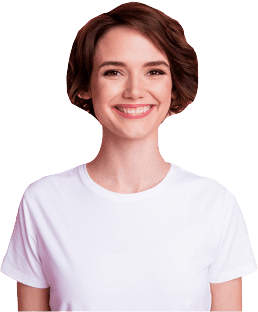 Imperial Health Charity transformed their volunteer training
The problem
Imperial Health Charity support their hospitals to do more, via grants, arts, fundraising, and – crucially – volunteers. With a constant flow of new volunteers keeping the hospitals and programmes running effectively, their onboarding and training programme is vital to ensuring safeguarding and compliance whilst working within the hospital.
Prior to the COVID-19 pandemic, 100% of Imperial's training had been conducted in a face-to-face classroom setting; the nature of the government guidelines launched in March 2020 meant that Imperial must swiftly source a way to conduct their core volunteer training remotely or risk vital access to new volunteers.
Having initially used a basic interim Learning Management System (LMS), Imperial was struggling to deliver training to the standard they desired or to source the appropriate data and reports to ensure compliance and safety, which is where the need for a more robust and agile LMS came in.
Superior user experience
A change of strategy
Kallidus has ensured Imperial Health Charity can access the same volume of volunteers and get them working in the hospital as quickly and safely before, providing training on patient safeguarding and wider hospital information via the platform. While there is a need for some specialist in-person training, implementing a robust LMS during the pandemic has minimised risk to volunteers and trainers by taking basic and complex learning modules online; everything that can be taught remotely is now delivered via Learn. This has allowed the charity to continue to provide the same high quality of care and to prove their preparedness for business as usual in adversity.
On top of solving an immediate issue, Kallidus has helped to streamline processes for Imperial, saving valuable time and resource, leading to a longer-term pivot of their training and onboarding programmes. Moving forwards, the majority of training – everything that can be delivered via their LMS –  will be moved out of the classroom, allowing volunteers to train at their own pace, in their own time.
The future
Even though face to face learning will soon be able to resume, using an LMS has highlighted the efficiency of eLearning. It has revolutionised how the trust upskill volunteers and will continue to be used as part of a blended learning approach in the future.
Beyond that, Kallidus will be introduced to the wider business and employees of the trust, with plans to populate the LMS with optional courses to enable staff to upskill themselves via self-directed learning, as well as taking their mandatory courses through Learn. Removing the need to book time out of large groups of people's diaries – near impossible in healthcare with shift patterns – to keep up with compliance and health and safety training is game-changing for Imperial and will form a part of their L&D strategy moving forward.
"We chose Kallidus for its superior User Experience; it tested the highest in our user testing round, and we were impressed with Learn's functionality and simplicity, which works well for meeting a range of needs quickly with our volunteers' different levels of technology experience."
Sam Shepherd, Volunteering Manager
Read our other case studies
BLM thrive in a pandemic with virtual trials
David Lloyd Clubs improves L&D opportunities
have you got a question?
Get in touch with our team via our live chat and we would be happy to help you with any queries you may have…