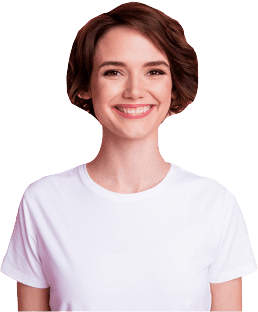 15Five reduced onboarding time by 50%
Challenge
In 2018, 15Five was 60 employees and growing quickly. Having a team of 2 HR members, the 15Five team split many of the hiring duties and shared responsibilities through mini checklists in Google Docs and Quip. However, they were hard to find, weren't updated frequently, and resulted in an inconsistent onboarding experience for new hires.  
The People and Culture team were also required to report on key metrics for their board across employee turnover, headcount, engagement, and hiring plan vs actual plan. All of this data needed to be pulled manually from a variety of different systems and analyzed in a Google sheet which took several hours every quarter.  
Heidi Larsen Collins, 15Five's new VP of People Operations, needed a more consistent and reliable alternative to onboard new team members while managing their employee data more efficiently than Google Docs and Quip. 
Solution
The Sapling HRIS reports and dashboards allowed 15Five to easily access their people data and make proactive decisions backed by data. 
The reports and dashboards within Sapling HRIS ensures employee data is always readily available and allows Heidi to slice and dice the data the way she needs it to make better decisions. 
"I love having the data I need right at my fingertips. Sapling makes it easy for us to be on top of our numbers without spending time finding the data." 
Results
The team at 15Five has created over 540 tasks and 29 workflows in Sapling HRIS to automate their onboarding process and reduce the amount of time spent to onboard a new team member by over 50%. "What used to take days to plan, coordinate, and communicate, can be done in hours," Heidi mentioned. 
With Sapling, Heidi and her team now have quick access to their people data to help influence the future growth of 15Five. 
Heidi recalls that the most impactful result has been the feedback she's received from newly onboarded team members on how smooth, clear, and organized the employee onboarding experience was for them.  
"With Sapling, we've been able to make 15Five's new hire onboarding experience more employee centric than company centric. Sapling makes employees feel more of a sense of belonging and inclusion through an employee centric onboarding experience. I couldn't live without Sapling." 
"

Founded in 2011, 15Five is a leading people and performance platform that instantly upgrades

each and every

manager. Combining employee engagement, continuous performance management, and manager effectiveness software with education, services, and community, 15Five provides a holistic solution to create highly engaged and high-performing organizations.

 

"
Heidi Larsen Collins, VP of People Operations 
Read our other case studies
BLM thrive in a pandemic with virtual trials
How JYSK transformed their learning culture
have you got a question?
Get in touch with our team via our live chat and we would be happy to help you with any queries you may have…