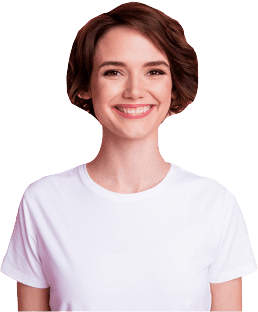 Make Learn LMS a core part of learning
Choosing an LMS provider can feel arduous. When you choose Kallidus as a partner, the implementation process is as frictionless as the learning experiences you are about to bring to your organization.
A frictionless and highly customized implementation process
Your company may have an LMS administrator who will focus on implementing your LMS; however, not all companies do. In some cases, multiple people share the responsibility; in other cases, no one has been assigned the role.
Don't let internal delegation challenges stop you from providing a well-defined, frictionless learning experience for your team. Kallidus has implemented thousands of LMS' and we will do the same for you.
Before Day One
Kallidus will confirm all your branding and systems requirements during our Welcome call. Plus, you'll get early access to The Academy.
Getting Started
Your team will be invited to a kick-off call that will initiate project planning and confirm the statement of work. You will also gain access to Support.
Configuration
This step requires our expertise from implementing thousands of LMS'. We will consult, configure, test and pilot to ensure requirements are met.
Go live
The day you have been waiting for! Kallidus will celebrate you for the great work you have done, and your team will officially be live on Learn LMS.
Post-launch
Now that you are live, we will transition you to Support. You will meet your Support team and discuss check-ins and expectations.
Ongoing support
The Academy will be available with new and relevant information live and on demand. Plus, your support team will always update you with new release information and more.
Migrate your data with peace of mind
Kallidus takes data very seriously and we take every precaution to ensure it is never compromised. We have a suite of information security policies approved by senior management and reviewed at least annually. Where appropriate, policies are communicated to employees and relevant external parties through induction, email, learning management system or hardcopy publication to ensure full transparency of our commitment to your data.
We encourage you to ask questions about how your data is handled. Please book some time with our experts to discuss your unique requirements.
Ongoing support from a dedicated team of experts
Kallidus has an on-call team of LMS experts ready to help you in your time zone so that you never miss a beat. All support tickets are logged in Zendesk and responded to by level of urgency.
On-demand and live customer education through The Academy
The Academy is our forever free learning platform. The platform is complete with training materials, live events, and value-add strategic content to maximize your success.
Step-by-step eLearning
Using Learn LMS to give you the knowledge to upskill and become a subject matter expert.
Live events
From 'super user' sessions on advanced functionality to new feature workshops and best practice guidance.
Health checks
Advice on how to keep your Kallidus solutions neat and tidy.
Videos and step-by-step guides
From upskilling existing admins to training new starters.
Take the journey with us
No matter where you are in your LMS exploration, you have questions. Kallidus has talked to people just like you to ensure that we have all you need right here to help you do the research and prepare for a quality and productive call with our team. Use the prompts below to get your questions answered.