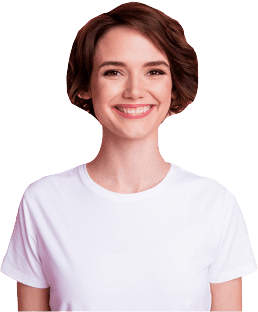 DigitalOcean Creating a strategic onboarding experience
DigitalOcean needed to create a strategic onboarding program to fuel new hire success.
Challenge
DigitalOcean had long been committed to employee success, building out a robust People team and HR tech stack to proactively address key people operations needs as their team grew.
However, their existing onboarding process remained administrative and burdensome, crippling their ability to build a strategic onboarding program. With document based checklists, limited connectivity with their recruitment tools and copy pasted emails – they knew they needed a change.
"We needed a solution that we could leverage and utilize to help employees find success in their roles over time," said People Operations Specialist, Yoojin Lim Levelle. "We were growing so quickly, we could no longer afford to be bogged down by administrative tasks."
Solution
DigitalOcean turned to Sapling to streamline administrative tasks so they could focus their time and attention on what really matters: helping new hires become as successful as possible, as quickly as possible.
To do that, Yoojin and team set up workstreams in Sapling to automate the 84 tasks per employee it takes to onboard a new hire. This included things like buddy assignment, desk set-up, emails to IT and other manual processes.
"I'm trying to take the manual aspects of my job and automate them," Yoojin shared. "Sapling is a huge part of taking away that manual work, freeing up my bandwidth to think about how and why we onboard employees, and not just what needs to get done."
Integrating their teams key systems with Sapling, their people data moves throughout the organization – setting up BambooHR, ADP Payroll and G-Suite accounts.
Results
With Sapling, DigitalOcean has onboarded over 70 employees in six months, managing 1,000+ onboarding activities every month through Sapling.
But it's not just the People Operations team at DigitalOcean that feels the benefits of using Sapling. "We send out a survey to new hires after 7, 30, and 90 days so we can understand how we're doing," Yoojin revealed.
"We consistently hear from new hires that they appreciated the clarity provided by Sapling's pre-boarding portal, which helps them understand what they should do on their first day, week, month and quarter."
"Sapling allows us to strategically organize and structure our new hire onboarding experience with intention and clarity, and the results speak for themselves."
"Leveraging leading technology like Sapling as the backbone of our onboarding efforts has helped us ensure we're supporting high performance for our new hires, and increasing long-term retention."
Matt Hoffman, VP People
Read our other case studies
BLM thrive in a pandemic with virtual trials
How JYSK transformed their learning culture
have you got a question?
Get in touch with our team via our live chat and we would be happy to help you with any queries you may have…