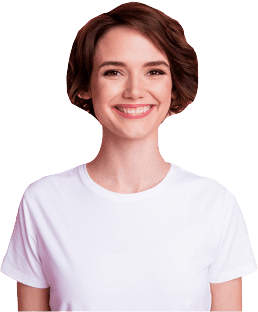 Identify and develop your future leaders
Plan for the future with succession management that works to identify, track, and develop your top talent.
What is Talent Management?
Talent management systems help you retain your best people, fill skills gaps faster, and succession plan for the future.
Improve talent retention
Close leadership gaps faster, retain more of your best people, and ensure you're always in control of talent – now and in the future.
Trusted by workplaces across the globe
Download your free brochure
Choose a talent management system
Identify future leaders and plan for the future to drive business success, download the talent management brochure today.


Get a complete view of your company structure
Effectively manage talent and succession planning with centralised personnel data.
Build a pool of successors
Maintain talent profiles
Identify critical skills and competencies for key roles
Track progression of high-performing employees
Key features at a glance
Succession plan builder
Use the 'drag and drop' succession planning tool to build and maintain multiple plans.
Organisational design
Switch on optional notifications to stay completely in control of progress, comments, and concerns from your team.
People and talent management
Powerful people and talent management functions enable you to keep track of all the talented people in your organisation.
Talent Pools
Search your entire organisation in seconds using the talent pool tool to find the right person for a role based on a wide selection of search criteria.
Real time analytics
Real-time analytics give you insight on individual performance and potential.
Robust reporting tools
Report on individuals, pools, or your entire organisation across multiple dimensions.
Group HR Director, Ultra Electronics
"We can now find the right candidates for the right roles quickly and effectively. Over 70% of our high-level vacancies are now filled internally, which provides great career progression and saves us significant recruitment costs."
Customer reviews
Catherine N
Senior Manager, People Operations
Finally found a tool to manage my global workforce
Clean interface, easy to navigate, multifunctional for my team's profiles, time off, workflows and document management for my entire employee life cycle.
Joey F
Kallidus is a learning platform that challenges, provokes and instils a passion for learning
It is interactive and intuitive. The learning is fun, engaging and informative.
Verified User
Staffing and Recruiting
Very easy system to use. Good layout very clear to understand. Would highly recommend.
How easy it is to move around system and how clear it is to understand each part of the system and how to use it.
Simon B
Head of Learning and Development
Kallidus Perform transformed our culture
I like the visibility through a team structure as a head of department, the oversight I have of the hierarchy of teams that report into me via a management team. I enjoy the ability to share input from both sides, allow for edits and review and the requirement for final sign off is particularly useful.
Verified User
Financial Services
Good product, excellent customer service
Learn is a flexible system, which helps facilitate events and e-learning with relative ease.
It is easy to assign learning to groups for mandatory training, as well as to assign catalogues for specific team development plans.
Reporting in the function is comprehensive, however, relies on SAP Business Objects, which may not be to everybody's liking.
The Kallidus Support team is exceptionally helpful and always responds quickly, regardless of whether your query is urgent or just a question raised out of curiosity.
See more about our other solutions
Keep your top talent happy, ensure they're engaged and they have job satisfaction.
Employee lifecycle management
Easy management and full visibility of the employee lifecycle.
Learning and development
Nurture a culture of self-led learning and focus on continuous development.
Performance management
Connect learning with performance to develop high-performing teams.