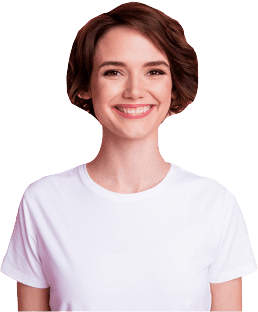 98point6
How 98point6 onboarded 100 physicians in two months to help people navigate COVID-19
The challenge
Having joined during the implementation of Kallidus in July 2019, Zach Morgan, the People Operations Coordinator at 98point6, was originally using ADP Workforce for most of their HRIS operations.
Zach remembers, "ADP was great for payroll, but we had a lot of challenges configuring the ADP platform for our unique needs like different data fields and getting downstream integrations working like we wanted them to".
Diversity and inclusion is a key part of the 98point6 employer brand, and they wanted to facilitate onboarding in a user-friendly way that represented their strong company values—capturing the types of information that make an impression, like pronouns and gender identity in the correct way.
The People team knew a personalized and automated workflow experience would help their new hires feel supported as they began a great career at 98point6 and enable their team to work faster and more efficiently. They also knew leveraging a platform with Kallidus would enable them to extend the great experience throughout their employer lifecycle.
Heading into 2020, the People team at 98point6 (like many other people leaders), faced two significant challenges as a result of COVID-19—repositioning the organization to become fully remote, and accelerating hiring goals to meet rapidly growing clinic demand with more than 100 new physicians who would need to be onboarded in two months.
Solution
With the situation around COVID-19 developing quickly, the People team at 98point6 was first tasked with getting their team productive at home, and then continuing to deliver a great new hire experience virtually as they hired more front line physicians.
Zach recounts, "We had a lot of questions transitioning to fully remote… but knew Kallidus would help us with managing the transition and delivering a great employee experience".
Once they had managed the remote shift, the People team turned to scaling their team to meet the demands of COVID-19.
As they navigated how to best rapidly scale the team, they knew it was mission critical to ramp up their people experience without losing any personalized touches. "We then had an insane level of volume and increased demand for the 98point6 service. We wanted to fully represent our culture with a great onboarding experience without losing the in-person charm."
With Kallidus, 98point6 was able to expedite the process of getting physicians quickly up to speed and ramped to productivity.  By automating over 40 workflows and 12 new hire touchpoints, Sapling enabled 98point6's People team to free up a lot of their bandwidth and swiftly scale their processes.
Results
Kallidus helped 98point6 build and deliver a strategic onboarding experience during a time of crisis and deliver an exceptional experience for their team.
Workflows and automations in Sapling, Kallidus' onboarding and HRIS platform, have been a significant time saver for their People team as well as their IT team.
The Corporate IT team usually spent around 30 minutes per new hire, creating profiles in G-Suite and Onelogin that utilized multiple different naming conventions used by the People team. With Sapling, they were able to update the workflow to provision G-Suite accounts, which were in turn sent to provision Onelogin. The workflow became automated as a result of those integrations.
Zach remembers, "Our Recruiting Coordinators are the bridge between recruiting and People Operations, and Kallidus is really easy to iterate on by simply changing workflows to solve pain points."
"There is a lot of transparency on making changes in Sapling – which makes it easy to improve processes – and knock down the manual dominos that slow us down," Zach said.
In the face of COVID-19 and the changes it brought to the Employee Experience, 98point6 was able to customize emails and workflows in response to the crisis by duplicating entire workflows and quickly iterating to make appropriate changes.
Importantly, Sapling's Smart Emails tracked all employee communications so their team knew what was communicated to employees and where they needed to make changes.
Next for the team
So what's next for 98point6? "The Sapling and ADP Workforce Now integration has been a major time saver for our team, new hires, and onboarding productivity. With everything in Sapling, having even more data syncing between payroll and Sapling will help us continue to deliver on our employee experience goals".
"We had a lot of questions transitioning to fully remote… but knew Kallidus would help us with managing the transition and delivering a great employee experience." 
Zach Morgan, the People Operations Coordinator, 98point6
Read our other customer success stories
BLM thrive in a pandemic with virtual trials
How Iceland transformed its recruitment process
have you got a question?
Get in touch with our team via our live chat and we would be happy to help you with any queries you may have…