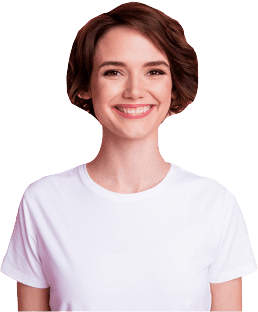 Connecting Eurostar's people with mobile performance management
Speeding up the service
For a company that has changed the way that people travel to Paris and Brussels, it's no surprise that Eurostar is at the cutting edge of people development. For over two decades, Eurostar has been bringing people together for work and leisure, building connections to over 100 destinations in Europe with its high-speed trains to Paris and Brussels.
The ambitious, caring and connected ethos that sits at the heart of the Eurostar brand shapes employee development and is the driving force behind the company's performance management strategy.
Supporting one of HR's key objectives to simplify processes and make everything as straightforward as possible, Eurostar has embarked on a journey to reinvent performance management.
This involves enhancing traditional annual appraisals with continuous, frequent coaching and feedback. To help drive a more agile and connected approach to performance management, Eurostar has implemented Perform, an innovative cloud-based system designed to empower managers, engage staff and make long arduous reviews a thing of the past. The system is being rolled out to over 1,500 users and is already making an impact.
"The beauty of Perform is that it's mobile and so simple to use. Since we launched our new trains last year, all our trains have Wi-Fi on board, so for the first time train managers can use the system to give immediate, timely feedback and record progress against objectives using a smartphone or iPad during their journey. This is going to have a huge impact on employee engagement and development." – Steve Noxon, HR Systems & Data Manager.
Full steam ahead
Eurostar wanted a system with a modern user interface that would keep it at the forefront of advancing technologies, help boost engagement and encourage managers to have regular discussions with their team members.
Perform was the perfect fit.
People from all levels in the organisation can use the system's intuitive dashboard to openly share goals and feedback. This new level of transparency and peer feedback will not only help to motivate staff but will play an important role in fostering workplace innovation which is an intrinsic part of Eurostar's culture.
"We are heading to a much better destination where conversations about objectives take place and are tracked by managers on a monthly basis. Managers can find the information they need far more quickly using Perform and have much more ownership over the performance management process. People can now create individual and team objectives using the system, and because of its flexibility they can easily add new objectives when they need to." – Steve Noxon, HR Systems & Data Manager.
Driving the future
Eurostar has ambitious goals for the project. "Perform is going to halve the administrative burden of managing performance reviews. Our completion rates have always been good, but we've had to do lots of chasing to achieve good results. Perform automates the process, empowers managers and enables a much more self-service approach. As a result, we're hoping to achieve the same level of completion rates much more quickly this year." – Sandrine Yvenou, Performance and Service Delivery Business Partner.
Eurostar aims to get 80% of its managers using the new system within just 12 months of the system going live. Feedback so far from senior members of the business has been very positive and employees have already started giving their peers feedback using mobile devices while away from their desks.
When the first annual review cycle has been completed using the new system, Eurostar will evaluate how frequently the system is being used by managers as well as how quickly end-of-year reviews are completed to benchmark success. Ultimately, success will be measured by how intrinsic the system becomes as part of a high-performance culture.
"Great performance management requires a change in mind set from a tick-box exercise to something that managers do naturally as part of their role. Perform makes it easy for managers to have regular and meaningful performance management conversations with their teams and has the power to help drive a high-performance culture." – Sandrine Yvenou, Performance and Service Delivery Business Partner.
Basing the future journey on the road travelled
During the past 12 months, Eurostar has been making a major investment in its fleet, its service and its stations to equip the business for expansion. The recently launched Amsterdam route marks a key milestone and represents a significant growth opportunity for the future. Having the right people management systems in place for retaining and developing staff will help support this growth.
For Eurostar, there are a number of strategic benefits that stand to be achieved through a fully integrated approach to learning and talent management, from greater insight and value from the management information generated to engaging staff in their own development. Recognising the benefits of integration, Kallidus integrates with Eurostar's learning platform and 360, an easy-to-use feedback tool for senior managers which was developed in partnership with Eurostar and other Kallidus clients.
"Kallidus has delivered a great performance management solution but like any success story it's not just about the product. The team are very good at listening and quickly responding and adapting to our needs and building our requirements into their product roadmap. We have a collaborative partnership and look forward to shaping the future of performance management at Eurostar together."
Steve Noxon, HR Systems & Data Manager
Read our other case studies
BLM thrive in a pandemic with virtual trials
How JYSK transformed their learning culture
have you got a question?
Get in touch with our team via our live chat and we would be happy to help you with any queries you may have…