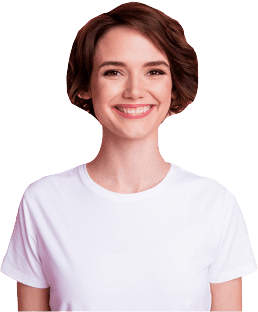 Digital transformation for TfL
The challenge
TfL was aware that it needed to make fundamental changes to its operations and culture as demands grew – the workforce structure, customer service and the stations themselves needed revamping to keep up with consumer expectations.
It ambitiously introduced Fit for the Future Stations (FftFS); a three-year long programme designed to transform customer service, support significant team restructuring and reskill over 5,000 employees and managers. It was hoped by equipping staff with knowledge and skills and achieving genuine behaviour change, the London Underground would achieve a world-class status.
The journey to greatness
TfL knew it required the assistance of a partner who could deliver e-learning that would inspire and engage learners whilst promoting vital knowledge transfer and create lasting behavioural change.
Kallidus partnered with TfL as part of a complex blended learning programme.
With immersive, media-rich e-learning and an interactive game to supplement experiential workshops, Kallidus helped to drive staff engagement and fulfil a complete, targeted learning experience.
The e-learning and gaming elements contributed to a truly engaging, innovative experience to develop a change-ready workforce on track to deliver a world-class experience.
Bumps in the road
TfL encountered difficulties as their learning modules had to work across a range of devices whilst remaining accessible with very little to no internet signal.
However, Kallidus' learning solution is accessible anytime, anywhere, on any device, and has been designed to even be accessible underground.
TfL was also conscious to future-proof the solution; with everchanging consumer expectations and a diverse workforce, the FftFS solution was developed in Storyline which enabled TfL's in-house L&D development team to update and maintain future e-learning content.
The Destination
TfL was blown away with the results. 80% of learners accessed the ticketing modules in the first year, and 96% of managers accessed the customer service modules.
Since implementation, the following customer service KPIs have been affected in the following ways:
Staff Helpfulness
Since implementing the e-learning scheme, staff helpfulness has shown the biggest change between pre- and post-transformation, increasing from a network score of 92 to 97.
Staff Attention to Customers
Staff are more aware of customer discomfort; immersive e-learning with virtual ticket machine simulations has enabled employees to practise problem-solving prior to being customer-facing, upskilling staff and ultimately enabling TfL to transform six of the 250 ticket halls per week without compromising efficiency and customer service.
Staff Presence
Staff presence in customer-facing areas have doubled as e-learning has empowered employees with the skills and confidence to provide hands-on support for customers throughout the station.
The business transformation has assisted all supervisors to transfer into customer service management roles thanks to engaging, individual development plans – and for the first time in 25 years, TfL has a competency benchmark for supervisors.
Success is a journey
Kallidus and TfL were pleased to pick up over eight industry and trade awards along the way of their partnered learning journey, including the prestigious Princess Royal Trust Award.
Furthermore, employees have engaged with the learning so successfully that many have volunteered to become Change Champions: advocates for the FftFS programme, helping colleagues adapt to the new ways of working.
"From design to delivery, the impact of the training has been far-reaching, and has exceeded expectations on all levels."
Alexandra Bode-Tunji, Programme Lead.
Read our other case studies
A game-changing leaders programme for McDonalds
have you got a question?
Get in touch with our team via our live chat and we would be happy to help you with any queries you may have…