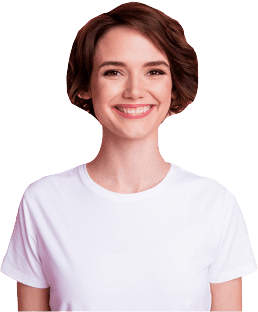 Provident Financial Group
Provident Financial Group is one of the UK's leading suppliers of personal credit products to the non-standard lending market.
5,000 employees and 2.5 million customers
With 4,940 employees serving 2.5 million customers through a network of branches, call-centres and websites, the Learning and Development team are consistently looking to work collaboratively and build credibility amongst key stakeholders to add value and provide the best learning solutions for individuals and for business improvement.
Future-proofing their learning strategy
Provident were familiar with many LMS's, having implemented their first in 2014. They had initially managed theirs in-house behind a firewall which proved to be a challenge, but later moved to the cloud, making processes much easier.
However, they were worried that their current LMS was feeling outdated, and more concerningly, it wasn't mobile optimised. They knew they needed a system with more cutting-edge features – and with many of its colleagues working in the field, mobile-optimisation was fast becoming a key driver for a new LMS.
Out with the old, in with the new
Already familiar with Kallidus, Provident made the move to their new award-winning LMS, Learn.
Kallidus shared videos, screenshots and sandboxes with Provident for extensive testing. They also linked the test system up with Provident's own data so that they were able to understand how their data would 'fit'.
Matthew Swain, Digital Learning Solutions Manager put the success of the launch 'down to the amount of testing we did, the availability of sandboxes, and Kallidus' excellent and timely responses to our feedback.'
The Implementation team at Kallidus handled the entire migration process, resulting in Provident receiving the system and data ready to go.
Proving the system's worth
In February 2018, prior to the implementation of the new system, completion rates within a 28-day window were at 86% for the Head Office teams.
Go-live was in June 2018, when 5,000 people were enlisted on the initial 10 modules launched. 4,000 of those were mobile users – the remainder continued to use desktops or laptops to complete their learning.
Following go-live, Provident tracked completion rates within a 28-day window and these had increased to 96% for the Head Office team. This means it was only 30 or 40 colleagues away from 100% completion! Completion rates currently sit at 96% for the Field UK team, and 98% for the Field ROI team.
Dropout rates were not recorded on the previous system but since implementing Learn, dropout on completion rates are sitting at 3% – this means that 97% of learners are following the course through to the end.
"We've had some really great initial feedback from learners. Whilst we're yet to run formal evaluations, I've had some lovely comment over email or in person: 'I love the look and feel', 'It feels up-to-date', 'It genuinely works as it should!', 'Logged in for the first time and it worked great on my iPhone', 'Fantastic platform, great to be able to do learning on the move." 
Matthew Swain, Digital Learning Solutions Manager
Read our other case studies
Imperial Health Charity transformed their volunteer training
BLM thrive in a pandemic with virtual trials
have you got a question?
Get in touch with our team via our live chat and we would be happy to help you with any queries you may have…