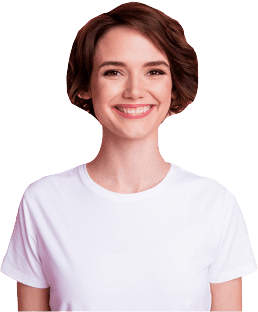 When compliance matters, lean into Learn LMS
Choose a Learning Management System that keeps your people and business safe and compliant – that's what Learn LMS was designed to do.  
We asked. You answered.
We built it.
We asked your colleagues what they wanted out of a Learning Management System and built an LMS that addressed the top four pain points. And then we really got started!
Megan says, "It must ensure compliance."
Our auto-assign feature invites the right employees to the right training. But just because they are invited, doesn't mean they will do it. For this, we invented "the nudge". No more chasing your people to complete mandatory learning. We ensure compliance in a human way. We ask, we explain why, we remind. We do it so you don't have to. 
Dana says, "

I want reports

in

a few simple steps.

"
Learn LMS offers robust reporting that makes it easy to see who is and isn't up to date. Your daily dashboard tells you who needs to do what and by when and then aggregates reports so you can see how close you are to 100% compliance.  
Mark has the need for speed
Time to productivity was the number one priority among those we surveyed. They want their new hires to be compliant and at work within days not weeks or months. We fixed that too. We combined our onboarding tool, Sapling, with our Learning Management System, Learn LMS, so that your employees begin compliance learning on day one.  
Tracy says it's all about the content.
We don't disagree. No one spends two hours in a movie theatre because of the reclining chairs. Sure, we built a great Learning Management System, but the content library and content design will be what employees remember. Learn LMS offers off-the-shelf compliance training and so much more — designed for desktop, mobile or the classroom and mixed with video, social, and all the modes to get your employees skilled up. Plus, we also do custom work. Just ask. 
The interface is very user-friendly – it's easy to navigate and clear to follow. The ready-made content is good quality and has been well-received by users. From an admin perspective, set up is relatively straightforward and the customer service team have been great – no task has been too small and they are always quick to respond.