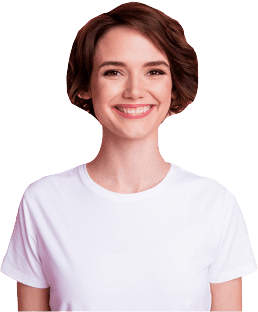 LEGOLAND'S
Guest Obsession
Learn how LEGOLAND's Guest Obsession programme was created through building a playful and memorable digital learning solution to train seasonal teams in exceptional customer engagement.
LEGOLAND's purpose is to deliver memorable experiences to guests all around the world. The Merlin Way means doing everything for the love of fun, with guests at the heart. From this, LEGOLAND's GUEST OBSESSION programme was born. Informed by insights from the business, colleagues and guests, Kallidus were tasked with building a playful and memorable digital learning solution to train seasonal teams in exceptional customer engagement.
This campaign is the foundation of an ongoing training scheme for LEGOLAND parks in Windsor and Florida. It's already delivering record results thanks to the inspiring and joyful learning journey created by Kallidus.
The contribution made to individual learning and performance:
Customer service NPS went up
Staff achieved performance-related bonuses
60% completion across the resort
Clearly identified performance needs
A core value of Kallidus is integrity. Any solution we craft is grounded in honesty, expertise and the responsibility to tailor creativity to demonstrable behavioural change. The scoping and content discovery, with collaborative learning, needs analysis, is always the key place to start. And so, the first question we ask is:
What do we need to do?
LEGOLAND had identified that:
In terms of business – when guests are happy, they receive 90% or more in customer service scores
In terms of employees – seasonal staff had little to no training, and had differing skill levels and gaps
In terms of guests – they visit the park mainly based on word-of-mouth recommendations, or as returning visitors who loved their previous experience
Following further investigations into the central insights above, we found that we needed to get LEGOLAND colleagues to:
Consistently deliver Florida and Windsor service standards for any guest interaction
Resolve guest issues and complaints whilst feeling empowered to do so
Use creativity, play and storytelling to bring the LEGO brand to life in guest interactions
Actively seek to use 'surprise and delight' to exceed guest expectations
Finally, the measures of success were clear:
Achieve a 60% NPS
Achieve 90% on Customer Service
Achieve 60% on Top Box
The aim was clear, and it was time to develop the solution.
Learning approach discovery
GAP Analysis
A GAP Analysis was carried out to discover what LEGOLAND were currently doing with their training and how it was received, versus what they'd like from the project and the advantages it would bring. GUEST OBSESSION began in 2020 with in-person, facilitator-led classroom sessions.
"Guest Obsession is our customer service training programme. There are 4 pillars that make up guest Obsession: GO Connect, GO Play, GO Solve and GO Surprise. Guest Obsession is a comprehensive training programme that encompasses classroom training, online learning, employee engagement activities and social learning. It is run by its own committee at the resort to reinforce Guest Obsession objectives with Model Citizens through programs such as 'Word of the Month' which entails spot talk focuses, monthly videos to share experiences and expertise from Model Citizens and park wide initiatives." – Zoe Fearnley, Project Lead.
The biggest weaknesses of the classroom sessions were exposed as:
Time-consuming and not cost-effective
Lacking in engagement
Most importantly, not being 'on-the-job relevant': there was a disconnect between the classroom and the Resort
What LEGOLAND wanted is a solution that:
Is fun, engaging, and an immersive digital solution
Is blended and can evolve with the business' changing needs, performance gaps and cultural change
Has the ability to adapt to LEGOLAND's integration with the LMS Cornerstone
Has high on-the-job relevancy
The audience
Every solution must be developed by thinking empathetically and closely with the audience – so who is our audience?
LEGOLAND have large workforces of typically part-time, variable, and seasonal teams. While colleagues predominately work in one department, they also work towards 'multiskilling' roles. The training had to accommodate colleagues from all Resorts (injecting the element of regional tweaks), as well as multi-disciplined roles.
Learning theory
Finally, with the tone and style of learning established, we needed to develop the theory and thinking to ensure that learner retention would be maximised. We focused on two key areas:
The first is Bloom's Taxonomy. Knowing the information and understanding the concepts of GUEST OBSESSION simply would not fit into the measure of success of the NPS and Customer Service scores, it needed to advance beyond this to behavioural change. Bloom's Taxonomy sets out the framework of understanding knowledge up to the complex thinking processes of analysing, evaluating, and synthesising it. It was clear that the on-the-job relevancy would thus be crafted around scenario-based knowledge checks beginning at simple understanding and developed through to nuanced and complex decision-making with fictional guests.
The second was Maslow's Hierarchy of Needs, which is a motivational theory LEGOLAND themselves apply to their guests, and we applied to the learners. Focusing on our learners' more complex needs, such as belonging, esteem and self-actualisation, we decided that to maximise retention through motivation, the solution should be a unique celebration of the individual learner, tailored and personalised to them.
One important factor to touch on surrounding the content was that, unlike many learning projects, there is rarely a right or wrong answer. Part of the unique element to this programme is that it is a conversation with learners to make use of what they're good at, with some guidance provided by LEGOLAND. Getting learners to change the way they see the world and start seeing it through a 'child's-eye' was a key learning point. It was about challenging viewpoints and preconceptions into seeing their role as a free, motivating position to be in.
Solution overview
We designed four twenty-minute learning modules in Storyline 360. The authoring tool was chosen to maximise the creative possibility of the solutions that may be restricted with other tools. It was also chosen because our GAP analysis requirements were to be able to evolve and adapt to change – making future updates and additions straightforward, and seamless integration with LEGOLAND's LMS. The four modules are the pillars of GUEST OBSESSION:
"GO Connect" – building connections through words and body language for lasting impressions
"GO Play" – storytelling, performance and making guests the star of the show
"GO Solve" – resolving guest issues with tools available and a positive attitude
"GO Surprise" – going above and beyond for customers, driving the extra 1%
Zoe described the modules:
"Perhaps the most innovative and unique portion of this program are the four online learning modules that were created in conjunction with LEGOLAND Windsor Resort. These are each about 20 minutes in length and have interactive features such as: building your own minifigure, LEGO characters that host each module, uniquely styled quizzes and innovative technology to bring animations to life. Each staff member is able to access this from the learning management system and can re-access these when needed."
Leveraging the brand
The brand of LEGO is instantly recognised globally – it was incredibly exciting to leverage this in our visual and character approach.
Let's start with LEGOLAND's requirement for a blended, culturally evolving solution. To generate excitement, Kallidus created a set of posters which LEGOLAND placed in all staff areas to generate a buzz and encourage learner uptake. We also created a trailer, which was emailed to all staff:
For the background scenes, we knew that the course had to be personal, so rather than using stock photos, we did photoshoots at Windsor and Florida so that scenarios felt familiar. This had the bonus of allowing us to shoot whatever angles we needed.
We made use of the fun and quirky nature of LEGOLAND, creating our own LEGOLAND learning map in 3D. We used cutting edge 3D software so that learners could journey around the area, exploring the different pillars.
Along with the 3D map, we conceptualised 3D LEGO characters to take the learner through the course. The main characters were KT, Brickbeard, Axe, Questman, and Kai. Creating the characters in 3D meant that we could do anything with them, from duels to sneak attacks. To bring these to life further, we used incredible voice acting for complete immersion.
The characters leverage the Hierarchy of Needs through supporting learnings, making them feel purposeful and boosting self-esteem. The characters' roles help navigate learners through the objectives, reinforcing the learning points and creating an environment where it's okay to get things wrong. And so, the on-the-job relevancy comes in.
Meanwhile, the map generated curiosity through a clear learning journey. A menu is a useful tool in digital learning, as it clarifies where learners are going to go and what they're going to learn. The LEGOLAND learning map serves the same purpose: it's an escapist digital space for learners to practice their responsibilities and develop the confidence needed for in the real world.
Interactivity
A brand as strong as LEGO demanded an equally unique approach to interactivity. Gone are the standard 'Click next' navigational prompts. Instead, we created mini games which moved the learner forward. This ranged from collecting gems to enter the Shrine of GUEST OBSESSION, to putting quotes on pirate scrolls into the correct barrel.
With Bloom's Taxonomy, a key challenge for us was to ensure learners didn't just understand and remember key points, but could also demonstrate them in practice through analysis and evaluation. Scenario-based knowledge checks were designed for this purpose. Working closely with LEGOLAND, we put our own curiosity to good use and looked into the common issues that LEGOLAND face, and how their employees deal with them. From this, we created immersive stories and provided learners options for responses, where they could see the impact of their choices.
These scenarios demanded complex thinking, and for learners to draw both on what they have learned and what they already knew. It's okay to make mistakes in the scenarios; learners make mistakes here, so they don't make them with the real guests. That brings us to a powerful message that was born from this interactivity: the difference the individual learner makes.
It was never just about what learners already knew, but inspiring confidence through celebrating their own skills, and what they're already doing great. Knowledge checks weren't just 'what have you learnt', but also 'what do you know already'. The subject matter was seldom black and white and has been treated sensitively as a conversation between subject matter expert and learner, rather than a list of rules. To drive home this personal element, we constructed an avatar creator around a core, inspirational idea:
Build the pieces that makeup you.
Not just a play on words with the brand, but a call to action for learner confidence, furthered through the direct address of a personalised name entry on their staff LEGO badge.
So, how does this all tie back to our performance needs and measures of success? Ultimately, to get that NPS of 60%, Customer Service of 90%, and 65% on Top Box, we worked with LEGOLAND in trusting our learners' unique skills and personality to make the guests' days special, encouraging them to recommend LEGOLAND and return themselves.
The design represents the best possible solution given the constraints and issues encountered
LEGOLAND needed to launch the course before the school summer holidays, so we were on a tight deadline. This demanded flexible creativity to honour deadlines and meet quality standards.
We were savvy with the creation of 3D character animations, only rendering what was necessary and tweaking animations in After Effects to create multiple animations out of one render.
Many of the solutions we proposed could be applied across all four of the courses, and a lot of the assets were reusable. In essence, thinking carefully about the assets required from the get go is imperative to efficiency down the line.
The impact on performance
Zoe details how the courses landed:
"Guest Obsession has become such a powerful brand here at LEGOLAND Florida Resort, our employees know what is expected of them and have been empowered through the learning materials. Despite an extremely challenging season with record crowd volume and staffing shortages, our Resort has seen its Top Box Customer Service KPI and NPS rise, compared with 2019. Ratings of the modules sit at 4.9/5 stars. This programme has made an impactful start and we can't wait to see where GO takes us."
LEGOLAND Florida is now number 1 out of all 170 Merlin attractions worldwide.
The contribution made to individual learning and performance:
Customer service NPS went up
Staff achieved performance-related bonuses
60% completion across the resort
The impact on organisational performance
Despite the staffing crisis, customer service scores increased at LEGOLAND Florida. "They were actually higher than ever. I attribute that to Guest Obsession training." – Nick Miller, Director of operations and guest excellence, LEGOLAND Florida.
Discover how to transform your L&D strategy with Bespoke Digital Learning by speaking to one of our friendly experts.
"I enjoyed the training, I love how interactive you've made the training online for colleagues and future employees to have a feel of what LEGOLAND has to offer and what we can deliver as a community." 
LEGOLAND learner
Read our other case studies
BLM thrive in a pandemic with virtual trials
How JYSK transformed their learning culture