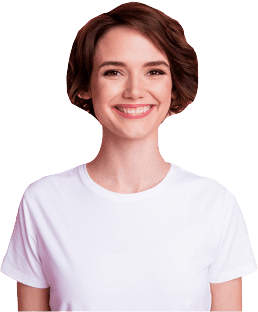 How Certitude transformed its L&D strategy to empower their people
Learn how Certitude, London's leading adult social care provider, transformed their L&D strategy with Learn LMS.
Certitude is London's leading adult social care provider for people with learning disabilities, autism, and mental health needs. A not-for-profit organisation, Certitude has proudly supported people across London since 1990. As a non-profit that provides life-changing social care, it was crucial for Certitude to have a LMS that was intuitive and user-friendly to support its people, and ensure that all required compliance in relation to mandatory training was kept up to date.
Certitude's LMS challenge
Certitude needed a Learning Management System, and they needed one that worked for them.
All job roles are different, so confidence levels when using technology are varied amongst employees. Finding it difficult to navigate their learning, it became a struggle for their people to complete their training, causing completion and compliance rates to suffer.
With a strong mix of both eLearning and classroom training, Certitude has over 100 instructor-led events each month. However, it became an increasing concern that the booking and attendance rates were poor, and training was simply not being completed.
Due to the nature of the work carried out by Certitude's employees, being up to date with training is incredibly important, and keeping compliant is crucial. However, managers struggled to have a clear overview to see what training had been completed and what was still outstanding. The only way it was possible to track training was by adding all data weekly to a humongous, 65,000-line spreadsheet… a hassle, to say the least. This made it virtually impossible to track and report on compliance, which became a huge roadblock when the regular audits came around.
With lower completion rates and poor visibility, Certitude knew things had to change.
What was most important to Certitude when it came to investing in a new LMS?
A simple interface that their people would find easy to use and intuitive, and their managers would have clear visibility of. They wanted a training platform that would provide visibility of their team member's progress for every level of management.
Kallidus' Learn LMS was selected out of 19 possible candidates. To ensure they chose the right fit LMS for all stakeholders, the Learning & Organisational Development team invited Operations managers to the demos, who provided feedback. This is where Learn LMS really stood out to them. Witnessing an intuitive and easy-to-use platform, the managers especially loved features such as the training calendars, simple interface, and easy booking system for classroom training.
Because of previous difficulties, Certitude wanted to ensure that their managers and learners had the best transition experience to Learn LMS.
"I personally delivered demos to over 100 of our managers prior to the launch of the system to show them all the functionality, and the feedback at every single demo was entirely positive. People were so thoroughly impressed by the manager function, interface, and intuitive use, that they were genuinely quite excited to get going." – Bethany Barcock, LMS Coordinator.
Customer service was another priority for Certitude, and they were impressed that Kallidus was there for them at every single stage of the implementation process.
"Our Implementation Consultant was an absolutely invaluable resource; anytime I had a question, it was answered very thoroughly. If I didn't understand the why behind something, the time was taken to explain it to me.
They made time to jump on calls with us, which made the process as easy as it could possibly have been but never made us feel like a burden. Genuinely, Kallidus always made us feel like we were a really valued customer, and you know they will go above and beyond." – Bethany Barcock, LMS Coordinator.
The transformation
Since implementing Learn LMS, the L&OD team has seen a huge increase in the amount of time saved from eliminating manual tasks. Making bookings and cancellations on behalf of learners was no longer required, and even setting up a new event became much easier and straightforward. Learn LMS enabled the team to set up group rules so that, depending on your role, it automatically gives you the correct training.
It's not just the L&OD team that has experienced the time-saving, but the whole organisation too. Making a booking as a learner is now so much easier, and with just one click, they can be booked onto a course. This has increased the booking numbers, and actual attendance, going from low booking rates to courses being fully booked six months in advance!
With clearer visibility, Learn LMS has transformed reporting for managers, providing figures that pinpoint exactly where the problems are to be able to address those issues going forward. Through the manager's dashboard and intuitive reporting, managers are now on top of all compliance as they are able to see what training has and hasn't been completed, as well as forecasting and planning for the future. And the 65,000-line spreadsheet? Learn made sure Certitude never had to touch that again.
The nature of Certitude's compliance evidence requirements is unique, but this wasn't a problem with Learn. Kallidus created bespoke reports that allowed Certitude to report specific compliance figures for audit purposes.
"It has revolutionised the way we report in this organisation. It has made it so easy!" – Bethany Barcock, LMS Coordinator.
Certitude only implemented Learn LMS in October 2022, but is already seeing results, with over 300 fewer days of outstanding training than there were before!
What's next?
With the self-service functionality that Learn LMS has provided Certitude's learners, the L&OD team have been relieved of the admin duties. This now opens up more time and opportunity for the team to focus on their thriving L&OD strategy.
Speak to one of our friendly experts today to discover how to transform your L&D strategy.
"The interface of Learn was the one that everyone wanted. Everybody looked at the demos, and the stakeholders said, that is the one. It's simple, it's intuitive, it's easy to use." – Kim Jones, Learning and Development Consultant.
Read our other case studies
BLM thrive in a pandemic with virtual trials
How JYSK transformed their learning culture