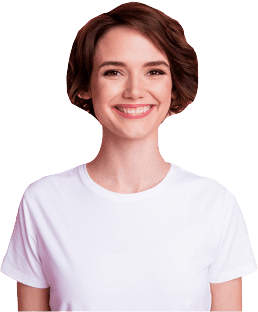 GTR's journey to better customer service
The challenge
Govia Thameslink Railway (GTR) is the UK's biggest rail franchise, employing 6,500 staff and carrying 273 million passenger journeys each year across four different networks: Thameslink, Great Northern, Southern and Gatwick Express.
GTR was set up to deliver the largest transformation programme ever seen on the UK railway, including upgrading Thameslink into a metro-style service and managing the huge cultural change required to transform passengers' journeys.
To support the modernisation of infrastructure, ticketing and passenger services, GTR partnered with Kallidus to create and roll out its innovative One Step Ahead initiative. This £2 million customer service training programme is being delivered to nearly 3,000 customer-facing staff, managers and supervisors via iPads, smartphones and desktop PCs to improve customer care and performance.
Creating a blended-learning experience
GTR set out to create a blended learning experience with face-to-face learning, e-learning and games. While face-to-face was always going to be a key part of the solution, it soon became apparent that with staff based across the country in numerous remote locations it was never going to be possible to train everybody in the classroom. This meant GTR needed to rely more heavily on digital learning to achieve its objectives.
Digital learning posed its own challenges. The learning needed to capture the attention of a diverse, predominately aging and non-technical workforce and to reach remote locations where patchy WiFi and bandwidth was a problem. There was resistance to change to overcome too, so GTR needed an engaging and easy-to-use solution that would win people's hearts and minds and embed behavioural change.
A great partnership
Working in partnership with GTR, Kallidus developed seven e-learning modules for the One Step Ahead (OSA) programme. These have been designed to help staff understand customer behaviour and how to adapt their own behaviour to provide a better service. A sophisticated game designed around the passenger journey was also produced in Storyline and is used as an assessment tool at the end of the programme.
Great storytelling and scenario-based learning lie at the heart of each of the modules which are 30-40 minutes long and are broken into shorter learning bites. The programme includes a 45 minute video-rich module designed specifically for those who have not been able to undertake the classroom training (around a third of staff) due to where they are located.
The e-learning centres around four animated characters that staff were introduced to in the classroom, helping to build consistency and familiarity. Animation has been used instead of video to accommodate the limited bandwidth available at some locations.
The four different characters represent the four different 'personalities' that characterise people's behaviour when travelling on the railway. The e-learning helps people to identify with and understand what drives the 'Thinker', 'Controller', 'Feeler' and 'Entertainer' and to 'flex' their behaviour to deliver a customer service experience optimised for each individual. For example, this might mean providing greater detail when assisting someone whose primary driver is Thinker, or showing more empathy when assisting someone whose primary driver is Feeler. Good and poor examples of assisting customers are shown to help learners recognise what 'good' looks like, and character voiceovers bring the animations to life.
Kallidus developed The Pit Stop Challenge as a gamified solution to GTR's new training requirement. It involves the player assisting a family as they head across the network from King's Lynn to Brighton. In a series of mini-scenarios, the player answers questions based on the Pit Stop process document.
The result was a learning experience that challenged operational staff to prove their knowledge of Pit Stop and to apply the processes to situations mirroring those they encounter in the real world.
One Step Ahead
All of the digital content shows staff carrying out their roles across all four of GTR's networks, at different customer touchpoints including the ticket office, at the gate line, and on the platform or train. The courses have been designed to be responsive so they can be undertaken on phones, tablets or computers.
Before the OSA programme began, Kallidus had previously worked with GTR to develop a successful responsive e-learning module covering Accessibility and Equality.
In addition to creating digital learning for the OSA programme, Kallidus has also developed GTR's 'Pit Stop' game to prepare Thameslink's operational staff for increased capacity travelling through the core of London. Players must assist a family travelling from King's Lynn to Brighton, having to answer questions reflecting the different scenarios they are likely to encounter in the real-world to ensure they are on board with the new operating processes that are required to deliver a metro-style service.
Results and feedback
The OSA digital learning programme is scheduled to be completed by the end of June 2019. So far, 60% of all customer-facing staff and their managers and supervisors have completed the course.
"People, many of whom have never interacted online, have now successfully completed over half a day of online learning. Learning on a phone was an alien concept at GTR. We've got people comfortable with mobile learning and are starting to make it an enjoyable part of everyday life on the railway which is a big achievement." – Dante Frederick, Employee Engagement Specialist.
Network-wide surveys carried out before the inception of OSA had highlighted that customer service needed to be improved. GTR is already beginning to see benefits from the programme with Gatwick Express having received its best scores ever for customer service and Thameslink and Great Northern are getting significantly higher ratings for staff visibility and availability than before the training commenced.
"Kallidus has helped us deliver an innovative programme to improve customer service that not only engages a diverse and non-tech savvy audience but that will instil a lasting change in behaviour, benefiting the care customers receive now and in the years to come. It is particularly difficult to address complex behaviour particularly in online games, but the Kallidus team has achieved it putting us on track to meeting our objectives." 
Dante Frederick, Employee Engagement Specialist.
Read our other case studies
A game-changing leaders programme for McDonalds
have you got a question?
Get in touch with our team via our live chat and we would be happy to help you with any queries you may have…